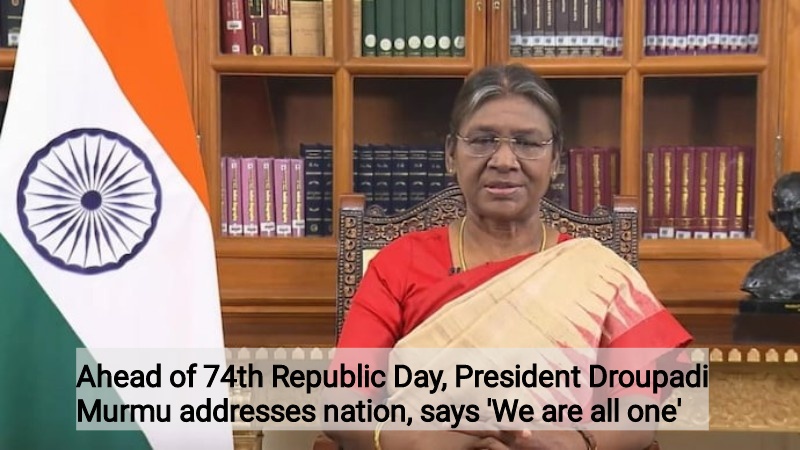 President Droupadi Murmu addressed the nation on Wednesday before the 74th Republic Day, stating that 'we are all one and we are all Indians.'
President Droupadi Murmu spoke extensively about how India's diverse religions and languages have not divided its people, but rather brought them together. 'That's why we have succeeded as a democratic republic. This is the essence of India… When we celebrate Republic Day, we celebrate what we have achieved, together, as a nation,' she said.
'I appreciate the roles of farmers, labourers, scientists and engineers whose collective strength enables our country to move forward in the spirit of 'Jai Jawan, Jai Kisan, Jai Vigyan, Jai Anusandhan',' said President Murmu.
President Murmu thanked every citizen for 'contributing to the progress of the country,' but she also included a special thank you for the police and the jawans for 'guarding the borders' and 'providing internal security to the countrymen.'