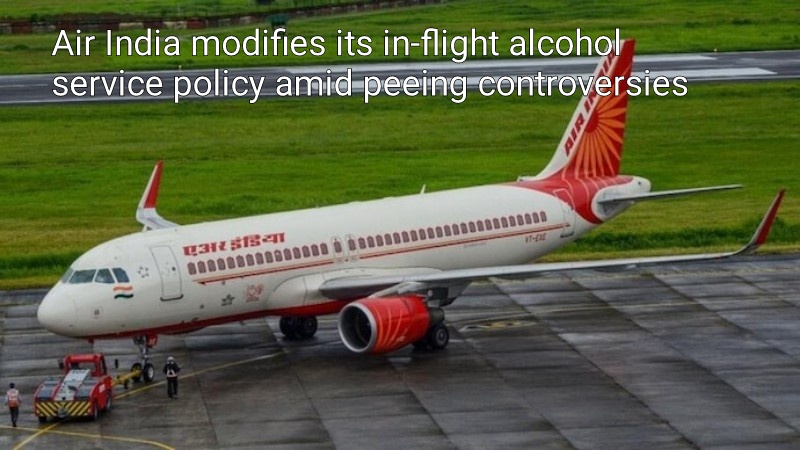 In response to recent instances of disruptive passenger behaviour, Air India modified its in-flight alcohol service policy. Cabin crew are now instructed to politely decline additional alcohol servings as needed.
Due to the disruptive behaviour of passengers on two international flights, the DGCA has recently imposed penalties on the airline owned by the Tata group.
The cabin crew should be alert to spot passengers who might be drinking their own alcohol, per the revised policy that was published on January 19 and states that guests should not be allowed to drink alcohol unless it is served by the cabin crew.
'Service of alcoholic beverages must be carried out in a reasonable and safe manner. This includes tactfully refusing to (further) serve a guest alcohol,' as per the policy.
A list of 'dos and don'ts' for service refusal has also been released by Air India.