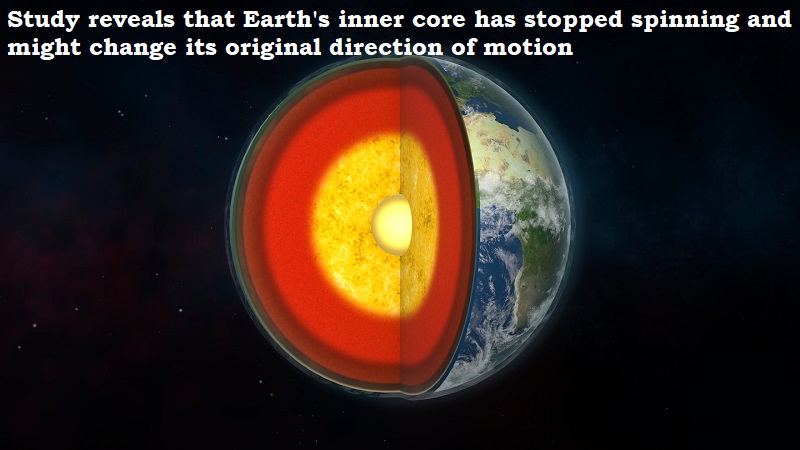 The interior of the Earth has always moved at its own rate. Researchers have been aware of the peculiar behaviour since the mid-1990s. The inner core of the Earth, however, has ceased spinning and may have altered its original motion, says a recent research.
According to a study that appeared in Nature Geoscience, when geoscientists examined the motion pattern, our planet's innermost core spinning suddenly ceased. The trend abruptly stopped in 2009 and then began to move the other way.
The inner core of the planet swings in time with the speed of the planet. One swing cycle lasts roughly seven decades. In the past, it changed directions in the early 1970s. According to the prediction by researchers from China's Peking University, the successive motion would be in the 2040s.
Our planet earth consists of three layers, crust, core and mantle. The Earth's core again divides into two, the inner and outer.
The core's rotation directly connects to a day's length, Earth's rotation, and Earth's mantle and crust. They have also cited evidence of gravitational coupling that led to dynamic interactions between all three layers of Earth.
However, no evidence shows that the directional change in Earth's inner core has affected the routine lives of people.