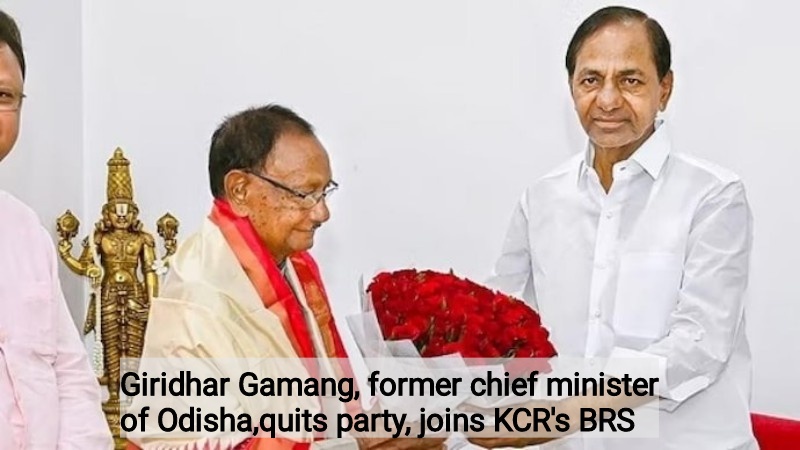 Giridhar Gamang, a former chief minister of Odisha and a nine-term member of parliament from the tribally significant Koraput seat, resigned from the BJP on Wednesday, citing 'humiliation' within the saffron party.
Gamang will join K Chandrasekhar Rao's Bharat Rashtra Samithi (BRS), according to his son Sishir Gamang, who also left the saffron party with his father.
He added that a decision had not yet been made regarding the joining date for the BRS. 'I can tolerate insult, but not humiliation. Moreover, I was overlooked in the party,' Gamang told reporters, adding that he was leaving the gathering with regret.
However, the seasoned tribal leader thanked Union Home Minister Amit Shah and Prime Minister Narendra Modi for their support.
Sishir claimed that the state BJP organisation did not place enough value on his father.
Gamang served in the Lok Sabha from the Koraput seat from 1972 to 1998 and once more in 2004.
He was the chief minister of Odisha at the time, so he was unable to run in the 1999 elections. That year, the seat had been won by his wife, Hema Gamang.
Gamang said he sent his resignation to BJP national president J P Nadda.