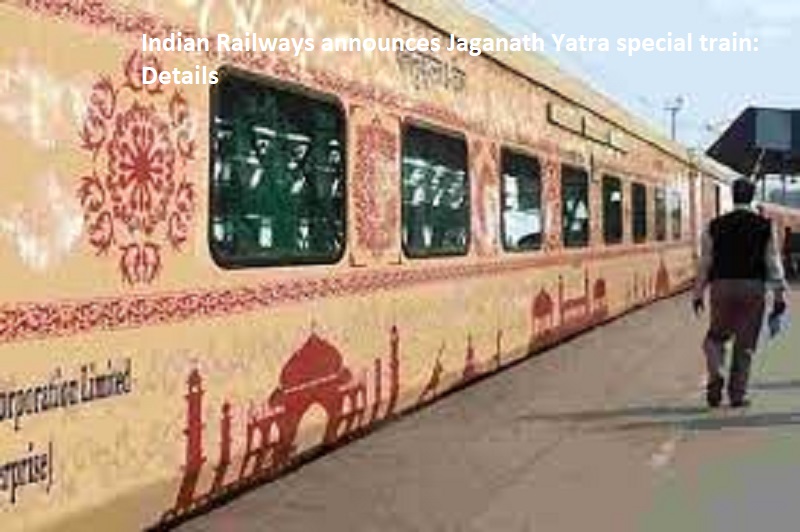 New Delhi: The Indian Railways has announced a new Jaganath Yatra special train. The train has been announced as a part of the Bharat Gaurav program. The train will be operated by Indian Railways Catering and Tourism Corporation (IRCTC).
Also Read: Akasa Air launches new domestic flight service 
The Jagannath Yatra train will cover major pilgrimage centres of Bihar, Jharkhand, Uttar Pradesh and Odisha.  The train will start from New Delhi and will cover Kashi Vishwanath Temple in Varanasi, Ganga Aarti, Dashashwamedh Ghat, Jagannath Temple in Puri, Samudra, Lingaraj Temple at Bhubaneswar, Parashurameshvara Temple, Udayagiri Caves, Sun Temple at Konark and Baidyanath Dham Jyotirlinga in Jharkhand. There will also be a darshan of Vishnupad Temple in Gaya. The fare per person is Rs 17,655 and the package is for 7 nights and 8 days.