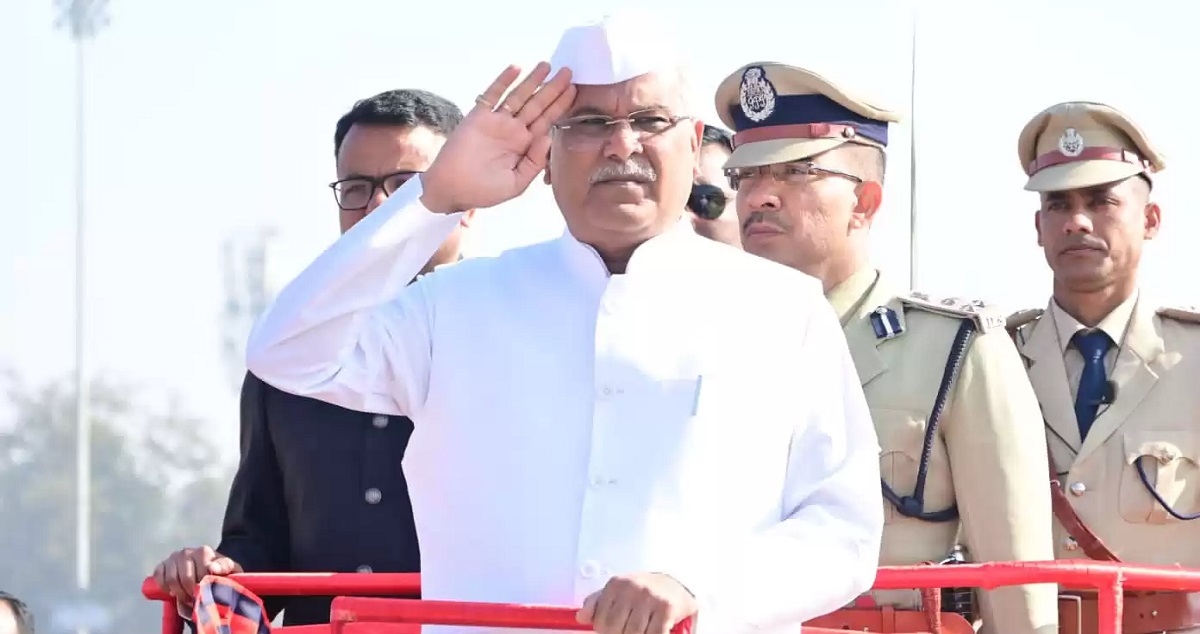 Bastar: Chhattisgarh Chief Minister Bhupesh Baghel unfurled the Tricolour at Lal Maidan in Jagdalpur on Thursday on the occasion of the 74th Republic Day and announced unemployment allowance every month for the unemployed from the next financial year. 'I have announced a monthly unemployment allowance for unemployed persons in the state from the next financial year. A policy will be made in this regard. We are gradually fulfilling all promises made in our manifesto', Baghel told reporters.
The Chief Minister also remembered the great sons of Chhattisgarh, Amar Shaheed Gend Singh, Shaheed Veer Narayan Singh, and Veer Gundadhur who came from the tribal society. 'A huge contribution of these brave soldiers was in our national movement. Living in the remote areas of Chhattisgarh, they linked the honour of Chhattisgarh Mahatari with the honour of Mother India', the CM said.
CM Baghel highlighted the state government's efforts regarding justice for the weakest sections in Chhattisgarh. 'We have considered it our first duty to give justice to the weakest sections first and foremost, due to which we have been able to serve Chhattisgarh Mahtari with full dedication for the last four years without any doubt', said Baghel. 'I believe that in order to provide rights and justice to the public, the administration has to work with full transparency, sensitivity, and the courage to change failed practices. Looking at an issue in its totality, proper arrangements have to be made regarding its every dimension. This is the way we have worked and achieved great success', he added.
Notably, from the coming financial year, Rs 10,000 will be provided to each gram panchayat for the best organization of festivals of tribal society in Bastar division, Surguja division and scheduled areas of the state. A new scheme will be started for women groups, women entrepreneurs, women businesses and women start-ups to set up business industries. Units in industrial areas developed by the Industries Department will be exempted from the burden of property tax. Stating that the upgradation of living standards, prosperity, and self-reliance, are still in the initial stage in the state, the CM said, 'I am sure that with your cooperation, support and trust, we will be successful in making Chhattisgarh the most prosperous and happiest state of the country'.