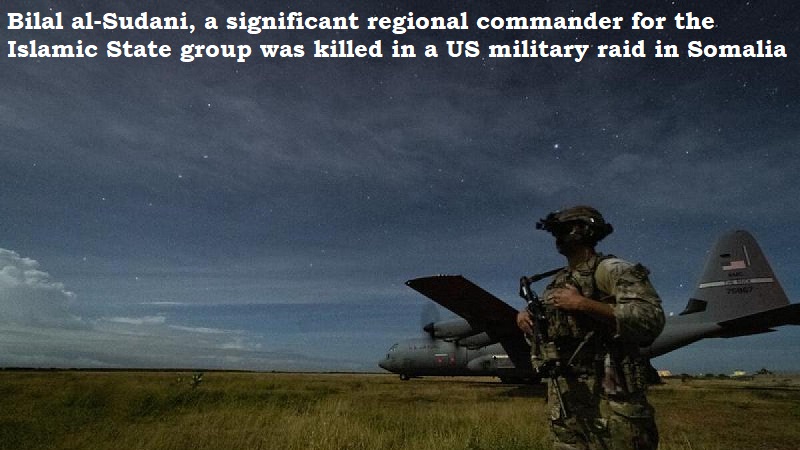 According to US authorities on Thursday, President Joe Biden ordered a US military raid in Somalia that resulted in the death of Bilal al-Sudani, a prominent regional commander for the Islamic State organisation (January 26). US sources claim that Sudani was killed in a shootout when US forces entered a steep maze of caverns in northern Somalia to try and capture him, as stated by AFP.
According to the authorities, no Americans were harmed, but there were ten or so IS sympathisers from Sudan who were there at the scene who were slain.
'On January 25, on orders from the president, the US military conducted an assault operation in northern Somalia that resulted in the death of a number of ISIS members, including Bilal al-Sudani,' Defense Secretary Lloyd Austin said in a statement.
'Al-Sudani was responsible for fostering the growing presence of ISIS in Africa and for funding the group's operations worldwide, including in Afghanistan,' Austin said.