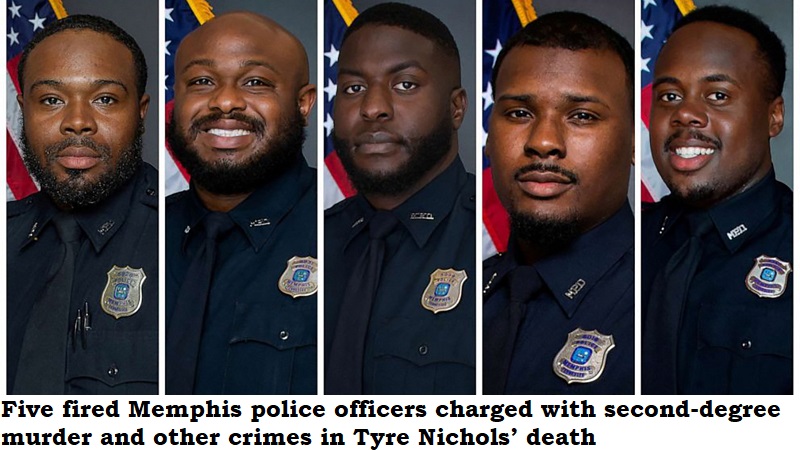 Tyre Nichols, a Black driver, was arrested on January 10, 2023, and passed away two days later, on January 12, 2023, following an altercation with Memphis police officers during a traffic stop. On January 26, 2023, five Memphis police officers who had been fired were charged with second-degree murder and other crimes in connection with the arrest and death of Tyre Nichols.
The Black police officers Tadarrius Bean, Demetrius Haley, Desmond Mills, Jr., Emmitt Martin III, and Justin Smith were all in custody, according to online records from the Shelby County Sheriff's Office.
Charges of second-degree murder, aggravated assault, aggravated kidnapping, official misconduct, and official oppression are all brought against the five former cops.
The attorneys for Smith, Bean, or Haley are not named in the court records. Martin's lawyer, William Massey, admitted that his client had turned himself in. He said that he and Mills' attorney, Blake Ballin, intended to discuss the accusations in a news conference later on Thursday (January 26).
Second-degree murder is punishable by 15 to 60 years behind bars under Tennessee law.