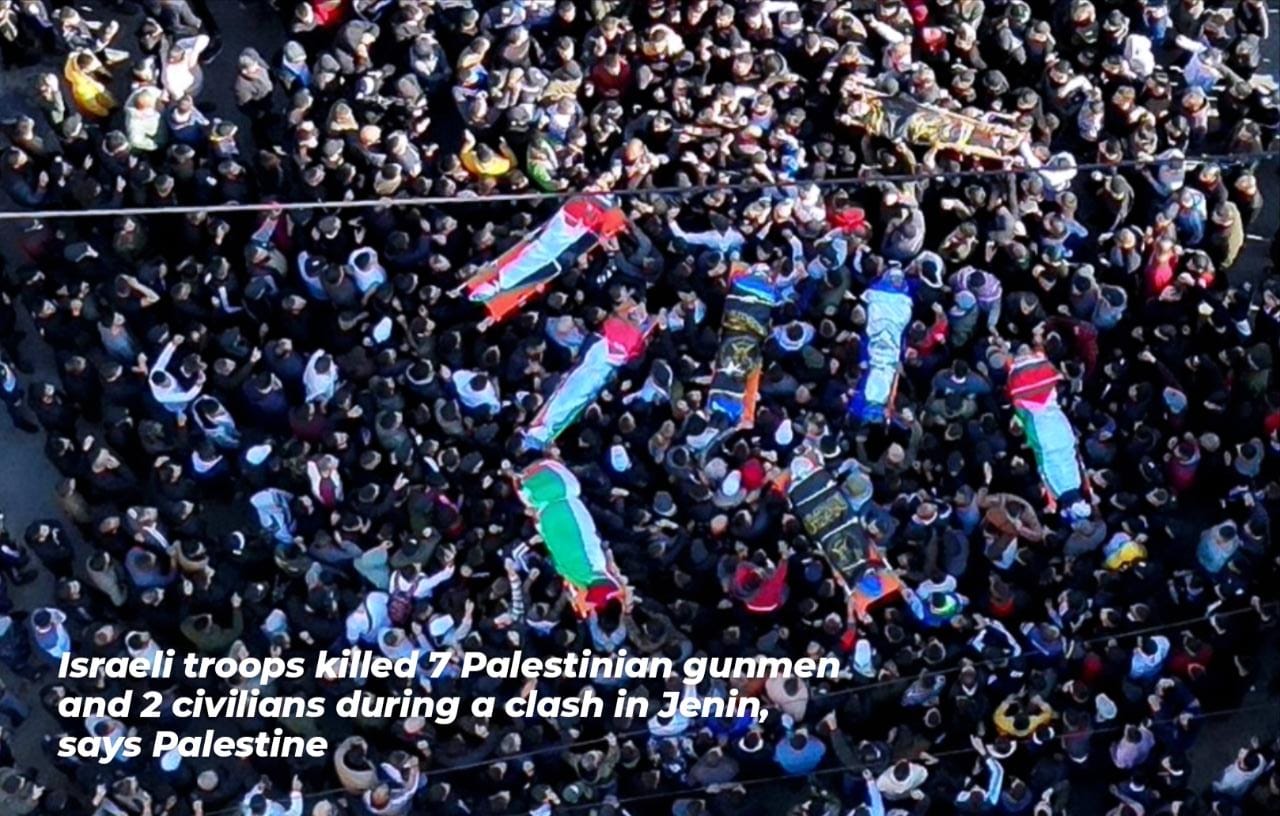 According to Palestinian officials, Israeli commandos killed seven gunmen and two civilians in a raid on a flashpoint town in the occupied West Bank on Thursday, raising fears of further flare-ups after the largest single death toll in years of fighting.
The Palestinian Authority announced the end of its security cooperation with Israel, which has been widely credited with helping to maintain order in the West Bank and preventing attacks on Israel. It has repeatedly frozen cooperation as a form of protest.
Prime Minister Benjamin Netanyahu said Israel was not looking to escalate the situation, though he ordered security forces 'to prepare for all scenarios in the various sectors'.
U.N. and Arab mediators met with Israel and Palestinian factions to try to prevent the clash in Jenin, one of the West Bank areas where Israeli operations have been intensified, from escalating into a larger conflict.
Next week, US Secretary of State Antony Blinken will visit Egypt, Israel, and the West Bank to discuss the situation.