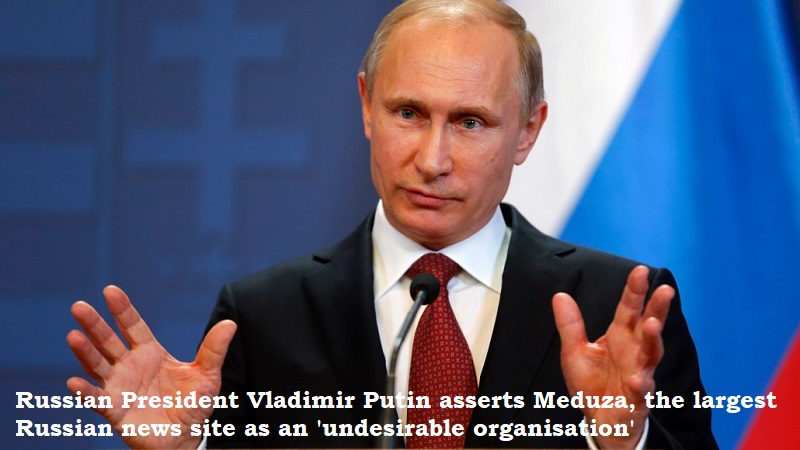 The designation of Meduza, the biggest Russian independent news site, as a 'undesirable organisation' is one of the toughest acts of suppression since Russian President Vladimir Putin started the full-scale invasion of Ukraine in February.
The prosecutor general of Russia said in a statement on Thursday (January 26) that the parent business of Meduza, which is registered in Latvia, 'threatens the foundations of constitutional order and the security of the Russian Federation,' without providing any further details.
According to the judgement, Meduza is not allowed to operate in Russia, and anyone who 'cooperates' with it or even just shares a link to its online content runs the danger of incurring a six-year prison sentence.
The Kremlin's newest attempt to censor discussion about the conflict in Ukraine is the ban on Meduza. The public's ability to receive information on the war has been curtailed, effectively outlawing Russia's independent media.
The choice will probably make it significantly difficult for its reporters, the majority of whom are based in Latvia, to communicate with people in Russia, so limiting the website's audience.