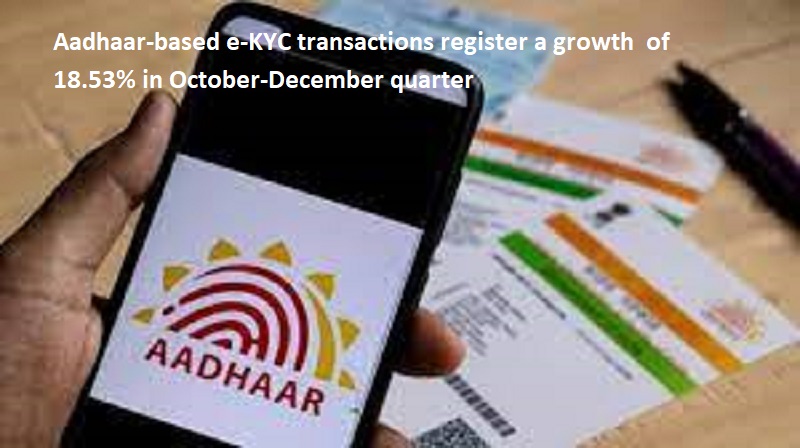 New Delhi:  Data released by the Union government revealed that the Aadhaar-based e-KYC transactions have registered a growth of 18.53% in the October-December quarter (Q3) of the current financial year. As per data, more than 84.8 crore e-KYC transactions were executed using Aadhaar.
More than 32.49 crore e-KYC transactions were carried out using Aadhaar in December last year. It is 13%  more than the previous month. In October, the number of Aadhaar e-KYC transactions was 23.56 crore and in November such transactions went up to 28.75 crore.
Also Read: Indian Railways cancels 373 trains today: Full list 
The Aadhaar e-KYC service is  playing an important role for banking and non-banking financial services. It helps them provide  transparent and improved customer experience, and helping in the ease of doing business. An e-KYC transaction is executed only after the explicit consent of the Aadhaar holder, and does away with physical paperwork, and in-person verification requirements for KYC.