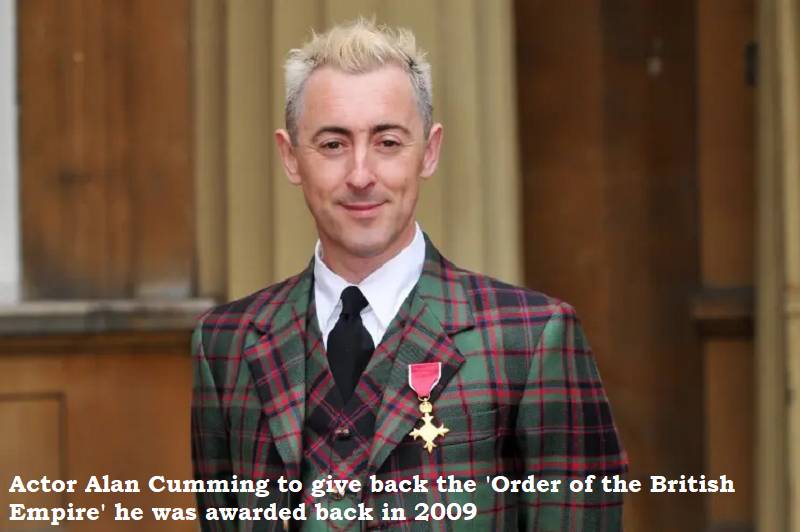 Alan Cumming, British actor, has chosen to return the OBE he received in 2009 on his 58th birthday. For his contributions to the performing arts, Cumming received the Order of the British Empire in 2009. Cumming recently announced that he was returning his OBE in a post on Instagram to celebrate turning 58.
The Scottish actor commented about how the 'poison' of the British Empire had only 'opened his eyes' to him.
Cumming claimed that conversations that resulted from the passing of Queen Elizabeth II led him to reflect on his life.
'I was incredibly grateful to receive (the OBE) in the 2009 Queen's birthday honours list, for it was awarded not just for my job as an actor but 'for activism for equal rights for the gay and lesbian community, USA,' wrote Cumming.
He had become an American citizen a year earlier and cited some of the homophobic bills in that country that he had campaigned against: the Defence of Marriage Act, which prevented federal recognition of same-sex marriages, and the 'don't ask don't tell' policy that barred openly gay, lesbian or bisexual people from serving in the military.