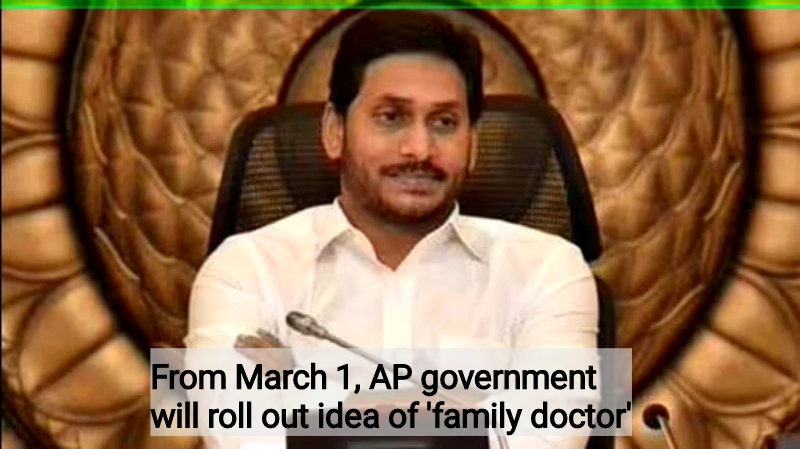 In order to strengthen the public health system, the Y S Jagan Mohan Reddy government in Andhra Pradesh will begin implementing the 'family doctor' concept across the entire state on March 1.
The chief minister met with representatives of the state department of health, welfare, and medicine on Friday to review progress and made a decision in this regard. Strengthening the public health system will be beneficial, according to Jagan.
The family doctor system, which has been operating in Tirupati as a pilot programme since last October, aims to offer medical care right to 2,000 people's doorsteps each month.
According to this concept, the village secretariat coordinates the twice-monthly visits of doctors. In a mobile application, the patient's information as well as that of their family members will be digitalized. This will help the state's government in digitising all of the residents' health information.
Doctors conduct 14 types of blood tests at the time of visiting homes at the lab in mobile medical units. Depending on the condition of the patient, the doctor will recommend the tests required.
'Based on the reports and the patient's condition, medicines will be distributed to them immediately for which 67 medicines have been made available. These medical records are also digitised and uploaded in the Central government's Ayushman Bharath digital mission through their health ID,' the officials told the chief minister.
Since the family doctor concept's soft launch in October, more than 2.7 million people have benefited, according to the officials.
The CM instructed the doctors to make a third visit if a village has more than 4000 residents. He recommended that local MLAs and other people's representatives go to the clinics and hospitals to observe how the programme is working.