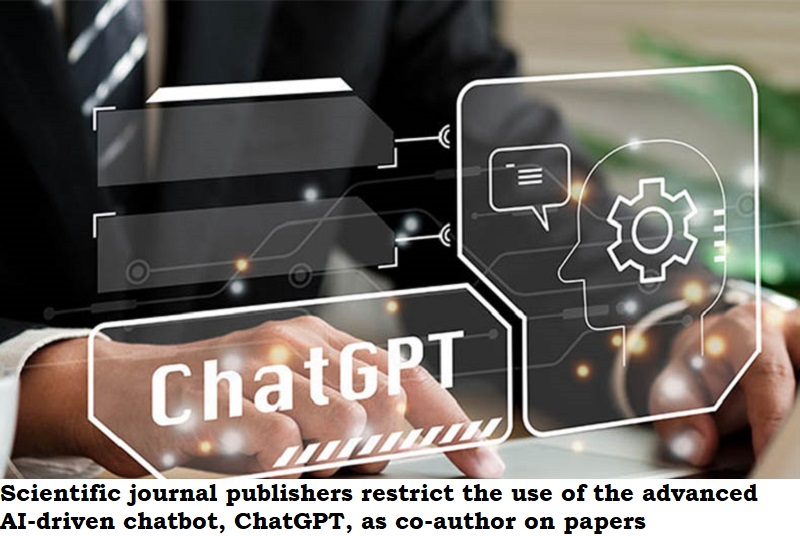 The usage of the cutting-edge AI-driven chatbot ChatGPT as contributors has been restricted or outlawed by thousands of scientific journal publishers due to fears that the academic literature may contain a significant amount of faulty and fraudulent research.
Since its November introduction, the super chatbot ChatGPT, created by California's OpenAI, has left more than a million human users feeling either amazed or distressed by its ability to write short tales, essays, poetry, and personal advice in minutes.
The chatbot has proven to be a lot of fun, but it also has the ability to generate phoney scientific abstracts that might easily fool human reviewers.
The legitimate uses of ChatGPT in article preparation have created a scenario where the chatbot is being credited as a co-author on some papers.
ChatGPT's sudden arrival has led to a scramble among publishers. Leading US journal Science's editor-in-chief Holden Thorp on Thursday announced the revised editorial policy in which the text created using ChatGPT was banned and it was clarified that the chatbot cannot be listed as an author.