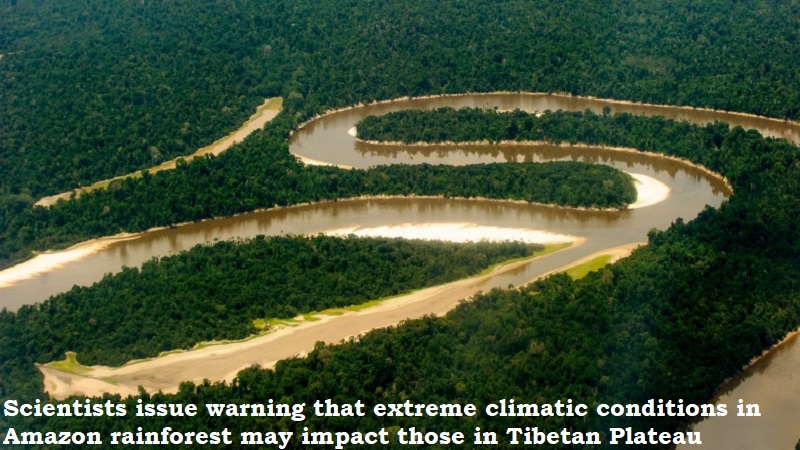 Scientists have warned that the harsh climate in the Amazon rainforest could directly affect those living on the Tibetan Plateau.
Scientists warned on Thursday that a potentially fatal 'tipping point' was approaching in the Himalayan region, which is essential for the security of millions of people's access to water.
Notably, the Tibetan Plateau supplies water to about two billion people in China, South Asia, and Southeast Asia.
Tropical forests in the Amazon basin, for example, may become immersed in water as a result of sea level rise brought on by melting polar ice sheets.
Scientists in China, Europe and Israel reported in Nature Climate Change earlier this month that the changes linked to the climate in the Amazon basin have knock-on effects on the Tibetan Plateau 20,000 kilometres (12,500 miles) away.
Co-author Jurgen Kurths from Potsdam Institute for Climate Impact Research: 'We've been surprised to see how strongly climate extremes in the Amazon are connected to climate extremes in Tibet.'
Researchers have discovered that when it becomes warmer in the Amazon, temperatures in Tibet rise, and when it rains more in the South American rainforest, less snow falls in the Himalayan region.