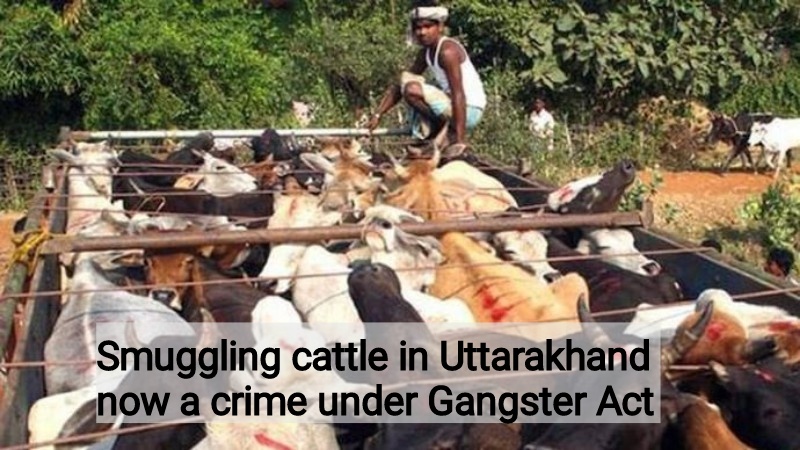 The Gangster Act will now be used to prosecute those involved in the illegal smuggling of cows, according to Uttarakhand Director General of Police (DGP) Ashok Kumar. The police stations in each of the state's 13 districts received the DGP's directive.
Hindu organisations have expressed their satisfaction with the decision, and the Bharatiya Janata Party (BJP) described it as a historic accomplishment of the Uttarakhand government, according to Additional Director General (Law and Order) V Murugesan.
The state's implementation of the act, according to BJP spokesperson Naveen Thakur, will lessen cow smuggling, for which he thanked the Pushkar Dhami-led administration.
Garima Dasauni, a spokesperson for the Uttarakhand Congress, praised the action and said it was the right choice for the safety of cows. She made fun of the saffron party, however, by stating that 'But the country ranks first in beef export and sources also say that most of the beef exporters have a direct connection with the BJP.'
To combat the rising incidence of cow smuggling and cow slaughter in the state, the then-chief minister Trivendra Singh Rawat created specialised cow protection squads.