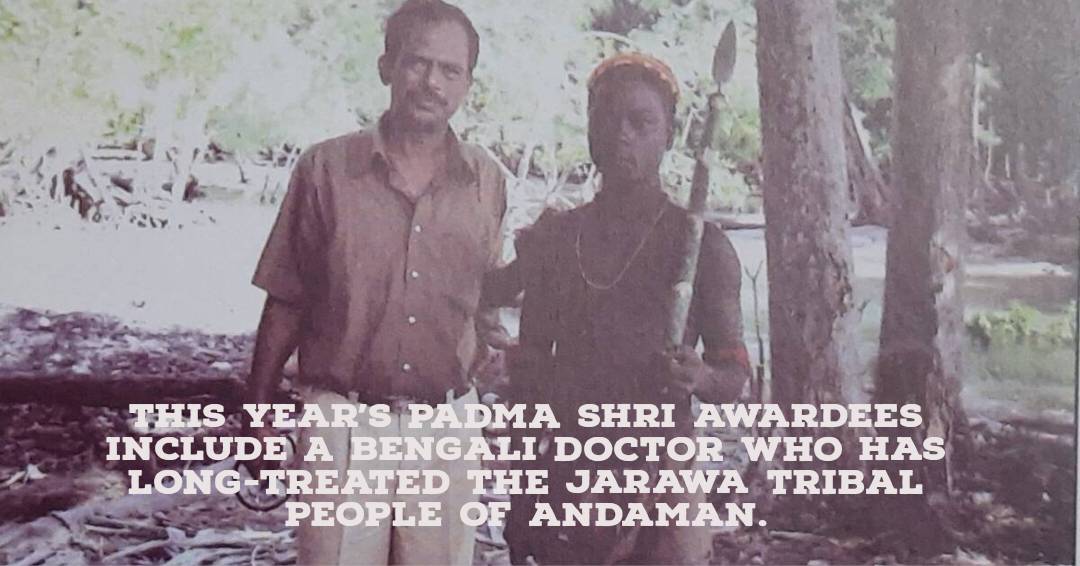 On the list of Padma Shri awardees in the field of medicine released by the central government is Dr. Ratan Chandra Kar of West Bengal, who for years while serving as a missionary in the Andaman Islands provided medical care to members of the Jarawa tribe, particularly during the measles outbreak in 1999.
Dr. Kar is one of the four Bengalis chosen for the prize this year.
Dr. Kar (66), who is currently residing in Bangalore with his family, told The Indian Express over the phone that having his efforts recognised in this way is 'overwhelming.' It is undoubtedly a wonderful experience to receive an honour from the President. My family and I are quite pleased to see that my name is on the list'.
'When I went there, I had no fear and was an adventurous person' (Andamans). I went door-to-door to make friends with the locals. It was a little challenging for me until I picked up their language. They eventually began to regard me as one of their own, said Kar.
In November 1999, Dr. Kar was assigned to Kadamtala Hospital, which is located in the 700 square kilometre Jarawas Forest Reserve, one of the four ancient Negrito tribal groups indigenous to the Andaman Islands. Kadamtala Hospital is about 90 kilometres from Port Blair.
The Jarawa people have lived in these tropical jungles for 30,000–50,000 years, according to anthropologists.