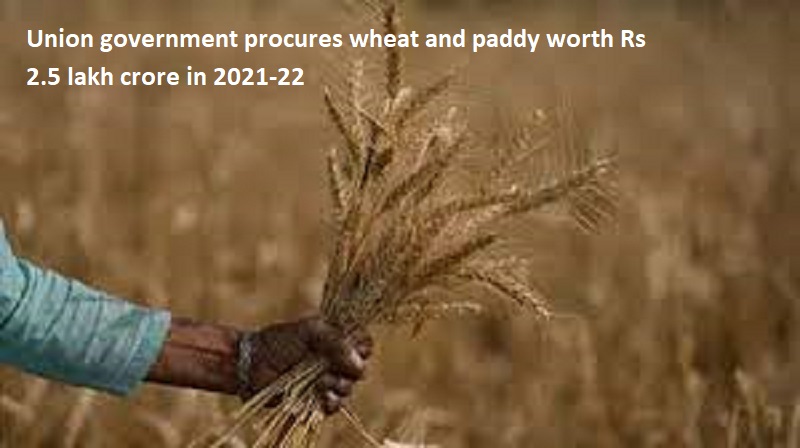 New Delhi: The Union the Ministry of Consumer Affairs said that procurement of wheat and paddy in quantity and value terms has raised significantly in the last 8 years. The ministry said that the increase in the minimum support price (MSP) and purchases made from more states are the main reason for this.
In the case of wheat, the procurement increased to 433.44 lakh tonnes in 2021-22 from 250.72 lakh tonnes in 2013-14. The value of wheat procured has increased to Rs 85,604 crore from Rs 33,847 crore. 49.2 lakh farmers growing wheat were benefitted in 2021-22 against 20.47 lakh farmers in 2016-17.  The MSP of wheat has been increased by 57% to Rs 2,125 per quintal from Rs 1,350 per quintal in 2013-14.
Also Read; Union government to sell 30 lakh tones of wheat in open market
In the case of paddy, the MSP increased by around 53% to Rs 2,060 per quintal. It was at  Rs 1,345 per quintal in 2013-14. The procurement of paddy has increased to 857 lakh tonnes in the 2021-22 marketing year (October-September) from 475.30 lakh tonnes in 2013-14. The MSP value paid to paddy farmers stood at nearly Rs 1.7 lakh crore during the 2021-22 marketing year from around Rs 64,000 crore. More than 125 lakh paddy farmers were covered under the MSP operations in 2021-22 against 73 lakhs in 2015-16.