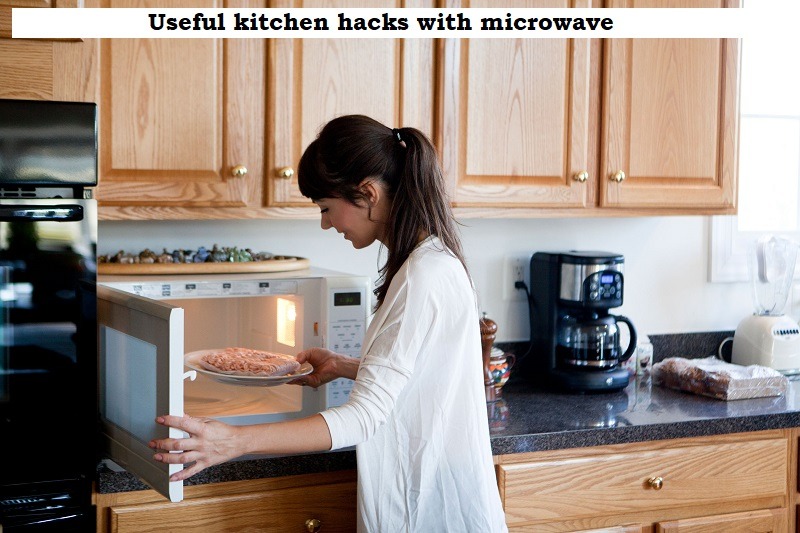 Make garlic paste
To make garlic paste in the easiest way possible, take one whole garlic and cut it in a way that ¼ part of garlic head is removed and the cloves are exposed. Remove the outer peels of the garlic. Place the whole garlic in a small bowl and smear 1 spoon of olive oil all over the garlic. Add 2 tablespoons of water to the bowl and cover it properly with a cling film. Place the bowl in the microwave for about 10 minutes. Now let the garlic cool down a bit and squeeze out all the garlic paste into a bowl and mash it well using a fork. Store the paste in an airtight container and use it whenever you want.
Boil potatoes
Take two potatoes and give them a thorough wash. Use a fork to pierce the potatoes. Add 1/2 cup of water to a bowl that can go in the microwave. Both potatoes should be placed on the rotating plate of the microwave together with the water dish. Set the timer for 8 minutes. Remove the bowl from the microwave and the boiled potatoes after 8 minutes. The potatoes can be used when they have slightly cooled off and the skin has been removed.
Soften a lemon
It can be challenging to squeeze the juice out of a firm lemon. Wash the lemon, then zap it for 15 seconds in the microwave. This will soften the pulp of the lemon and make the juice-extracting process easier.
Cook dal
Take 1/2 cup each of toor and masoor dals. Both dals should be thoroughly washed before being placed in a sizable microwave-safe bowl. Add 2 cups of water, 12 tsp of turmeric powder, and salt to taste. Set the microwave to 20 minutes and place the bowl inside. Take the bowl from the microwave and mash it a little after 20 minutes have passed. To change the consistency of the dal, add around 1/2 cup of hot water and set it away. You can prepare a tadka of your choice in a similar way and mix it with the dal.
Make onion less stingy
Peeling onions is a task in itself. To make the job easier, use this hack to make onion less stingy for the eyes. Take an onion and trim both the sides. Place the onion in the microwave for 30 seconds. This will eliminate the volatile sulphur compounds that is the main component that causes tears during peeling of onion.
Fix stale chips
Has your chips turned stale? Fix them in a jiffy by using this trick. Take a baking tray and place a parchment paper or kitchen towel on it. Place all the chips on the tray and microwave for 30 seconds. If the chips are crispy, take them out, if not, then microwave them for another 30 seconds.