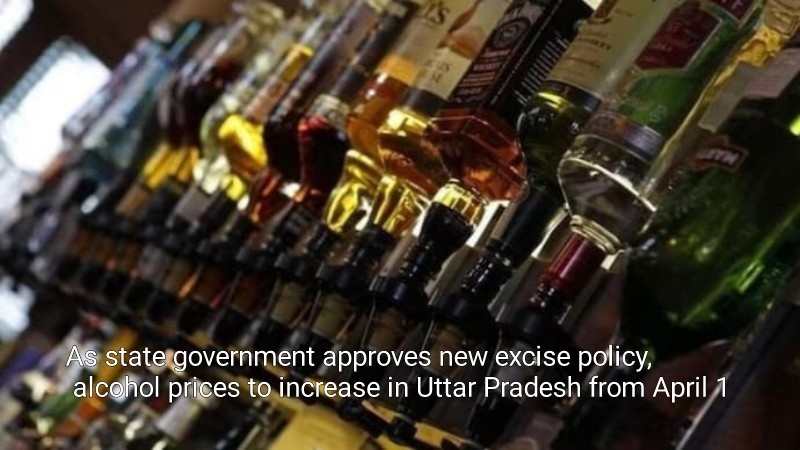 Since the Uttar Pradesh Cabinet approved a new excise policy for the period 2023–2024 with the goal of raising Rs 45,000 crore in revenue from the alcohol industry, alcohol will cost more starting on April 1 of this year.
On Saturday, the state cabinet meeting, presided over by Chief Minister Yogi Adityanath, approved the policy.
The state has increased the licence fee for model shops, beer, 'bhang,' and foreign liquor by 10% under the new policy.
Bonded warehouse licences (BWFL-2A, 2B, 2C) for foreign liquor, including beer and wine, now have higher licence fees and security requirements.
The costs for master warehouse registration and renewal have also gone up. In addition, the state government raised the licence fee for clubs, hotels, and restaurants that sell alcohol within five kilometres of the Lucknow Municipal Corporation.
According to a statement, the excise policy for the years 2023–2024 was promulgated with the goals of raising the most money possible to adequately fund significant government projects and to give the alcohol industry stability while making the policy appealing.