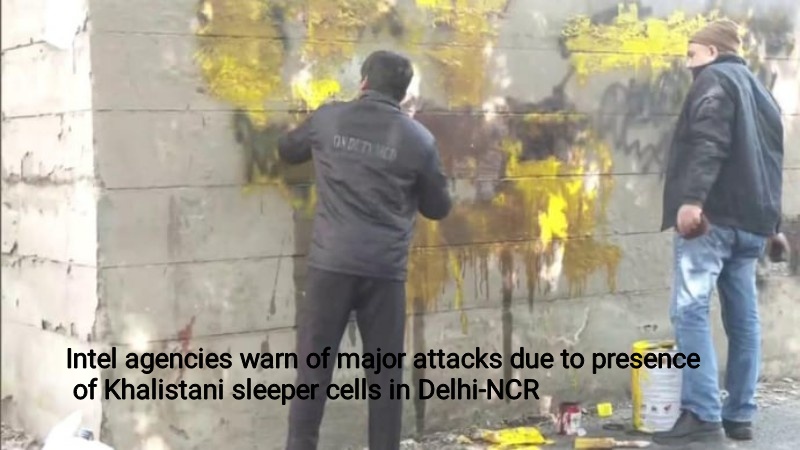 According to India Today, intelligence agencies have found active terror networks with Khalistani sleeper cells in the Delhi-NCR area. This occurs just days after pro-Khalistan posters and painted graffiti appeared in many localities in west Delhi, alarming the police.
According to information obtained by India Today, there may be Khalistani sleeper cells operating in the national capital area. Numerous objectionable slogans that were spray-painted on walls in Vikaspuri, Janakpuri, Paschim Vihar, Peeragarhi, and other areas of west Delhi might be a result of a larger plot.
The nearby police quickly removed the pro-Khalistani posters, and the walls were then freshly painted. In addition, a case was brought up under the Indian Penal Code's (IPC) 153-B and 153-C criminal conspiracy sections (120-B).
In these areas, police patrols were increased, and CCTV footage was also examined. Due to information from intelligence agencies about Khalistani groups planning to disturb peace and harmony in the capital, police are on their toes.