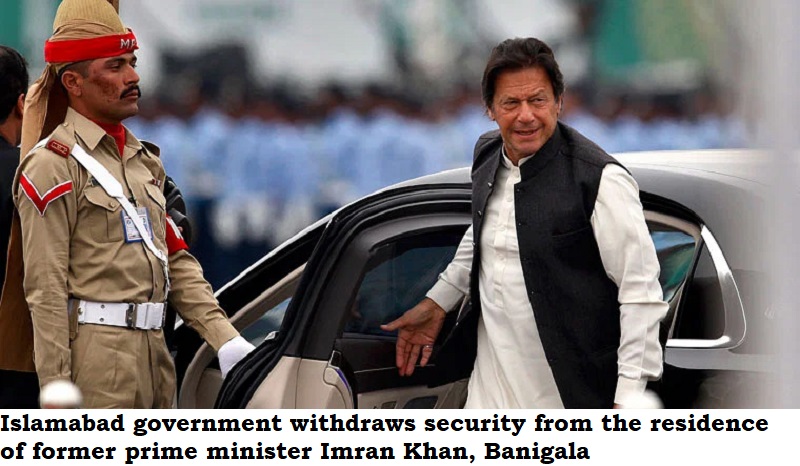 The security at Imran Khan's Banigala mansion has been removed by the government of Islamabad. Former Pakistani premier Khan has not lived in Islamabad for a number of months, and as a result, the police cannot be stationed there, according to an Islamabad police public relations official who spoke to the local media outlet Dawn.
They continued by saying that Imran Khan has already been given a vehicle with five FC personnel, as well as four vehicles and 23 capital police officers, to use as transportation even if the Banigala security is dismantled.
The police officers and paramilitary men have been summoned back as the security in Banigala and the surrounding area has been relaxed. Moreover, the Khyber Pakhtunkhwa government also received a letter from the Punjab Home Department for the withdrawal of security from Imran Khan's home in Lahore's Zaman Park.
However, the letter said that 50 police personnel who are presently deployed could be asked for security again in case of any requirement.