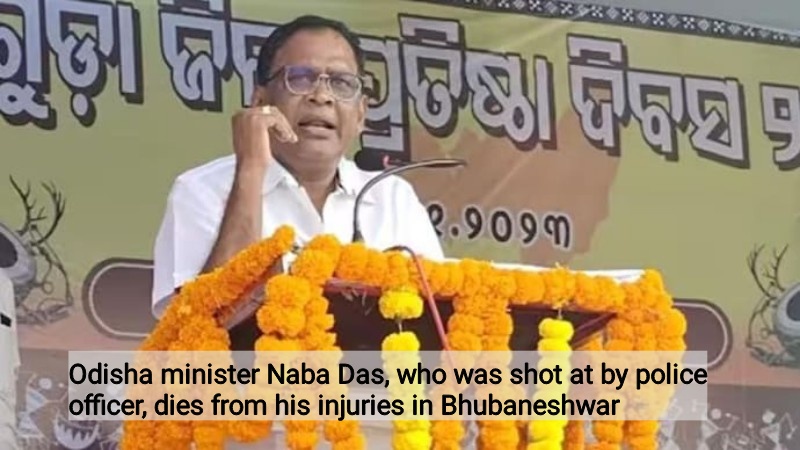 Naba Das, the minister of health for the state of Odisha, was shot at by a police officer on Sunday during an event in the Jharsuguda district. He later died from his injuries.
A police assistant sub-inspector fired a gun at Naba Kishore Das in the Jharsuguda district. Das was shot in the chest and taken to the hospital right away for treatment. On Sunday, he passed away at the Apollo Hospital in Bhubaneswar.
The Odisha health minister, who was admitted with gunshot injuries to the left chest, died on Sunday, according to a statement from the Apollo hospital.
'Health Minister Naba Das was admitted to Apollo with gunshot wounds to the left chest. A team of doctors led by Dr Debashish Nayak immediately attended to and operated on him. On operation, it was found that a single bullet had entered and exited the body, injuring the heart and left lung and causing massive internal bleeding and injury. The injuries were repaired, and steps were taken to improve the pumping of the heart. He was given urgent ICU care. But despite best efforts, he could not be revived and succumbed to his injuries,' the statement read.