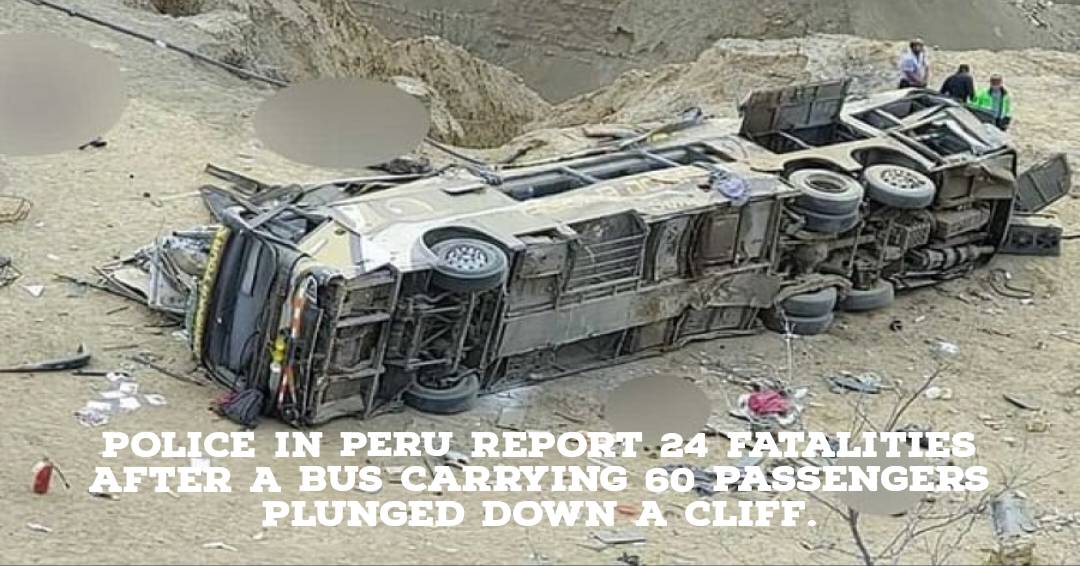 In northwest Peru, a bus carrying 60 people, including an undetermined number of Haitians, crashed over a cliff on Saturday, killing at least 24, informed police.
They initially reported a 25-person count for the province of Piura before changing it to 24.
According to authorities, the bus, which belonged to the Qorianka Tours firm, left Lima and was travelling to Tumbes, which is near the Ecuadorian border, when it ran off the road close to the town of Organos.
Police at the scene told the local media that the accident happened at a treacherous area called 'Devil's Curve,' but they added that the cause was still being looked into.
Unknown numbers of injured passengers were taken to medical facilities in El Alto and Mancora, two well-known tourist towns 620 miles (1,000 km) north of Lima.
Police reported that some of the passengers were from Haiti.
Although the fate of passengers on the bus is yet unknown, the number of Haitian migrants in Peru has been rising.
While some people were trapped inside the vehicle, others were thrown off it.