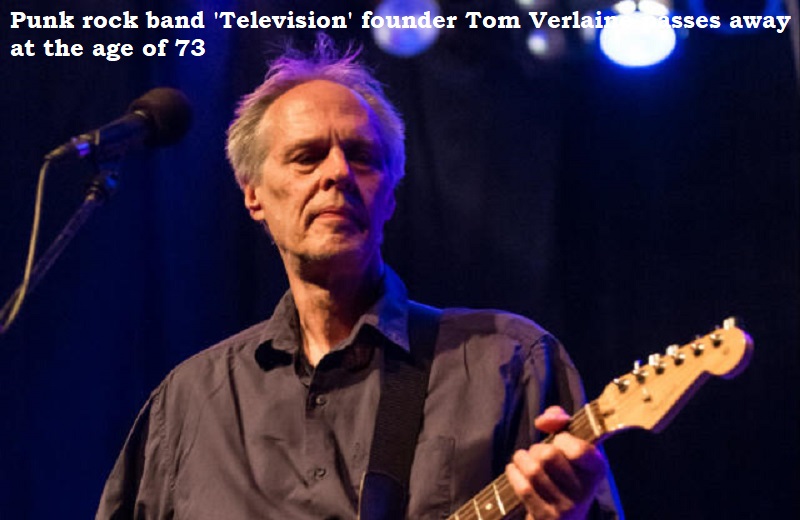 On Saturday, Tom Verlaine passed away in Manhattan, New York. With his band 'Television,' he transformed rock guitar during the punk era of the 1970s. He was 73.
Verlaine's friend and former girlfriend Patti Smith's daughter, Jesse Paris Smith, reportedly informed the New York Times about her father's passing. She said the musician passed away 'after a brief illness.'
Lead guitarist Tom Verlaine of Television continued the (Velvet Underground's) legacy of street-real lyrics and harmonic clang-and-drone when the punk rebellion started to take shape in the mid-seventies, according to critic Robert Palmer in 'Rock & Roll: An Unruly History' with appropriate nods to John Coltrane's modal jazz and the Byrds' resonating raga-rock (1995).
According to Variety, the influence of Verlaine`s freewheeling, jumbledly inventive playing and Television`s combative two-guitar assault would later be heard in a wide range of younger acolytes` music, from New York-based bands like the Feelies and Sonic Youth to West Coast-bred musicians like Steve Wynn of the Dream Syndicate and Nels Cline of Wilco.