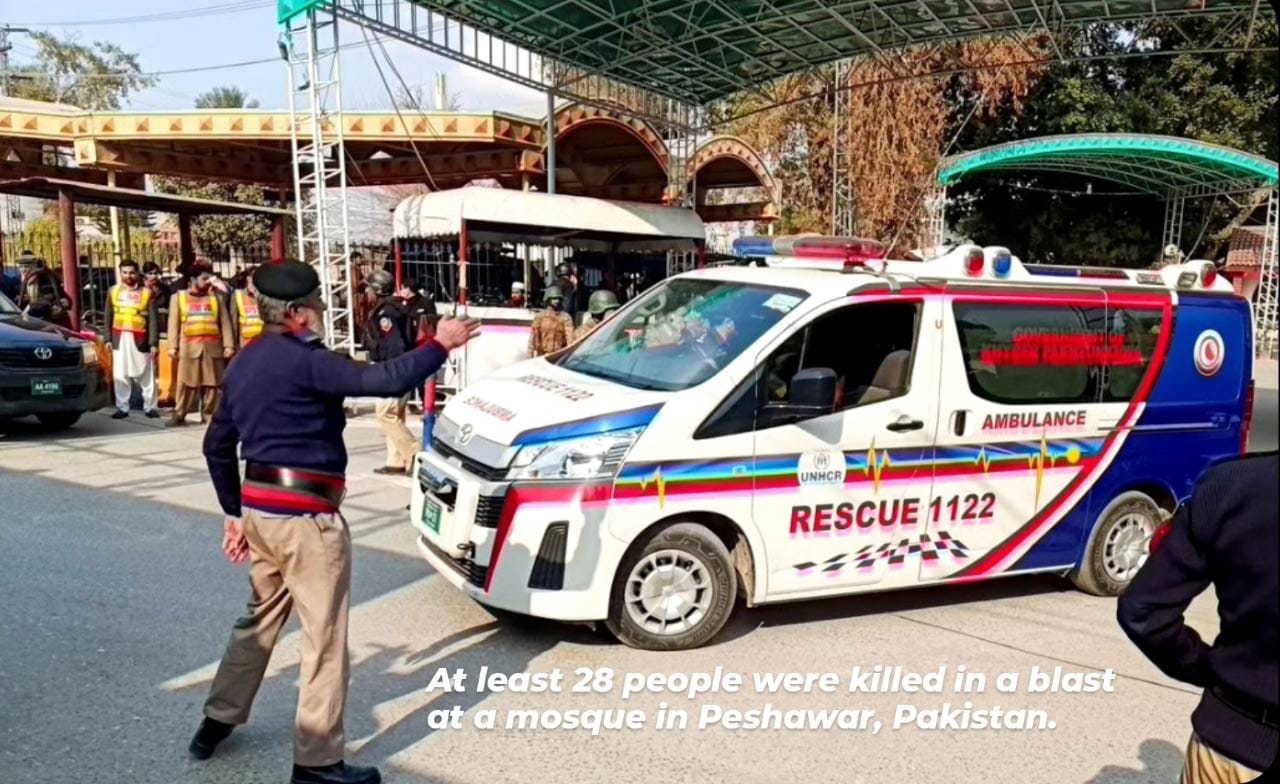 An explosion inside a mosque in Pakistan's northwestern city of Peshawar on Monday killed at least 28 people and injured 150 more, according to a government official, with many of those killed being police officers who had gathered for noon prayers.
According to Peshawar police chief Ijaz Khan, the mosque is located within a compound that also houses the provincial police force's headquarters and a counter-terrorism unit.
Suicide bombings could not be ruled out, he said, adding that traces of explosives were discovered inside the mosque.
No one has claimed responsibility for the blast, which ripped through the crowded mosque and collapsed a wall.
The structure is situated in a heavily fortified area of the city. According to Sikandar Khan, a police official, there were at least 260 people inside.
'A portion of the building had collapsed, and several people are thought to be trapped beneath it,' he added.