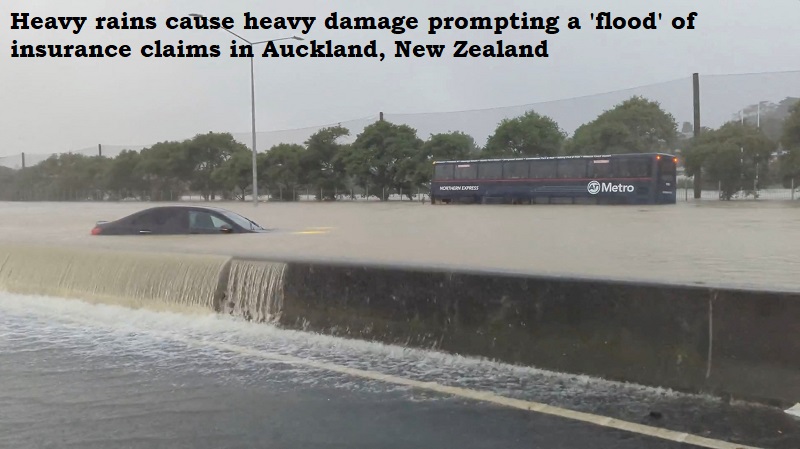 Rain and flash floods have been battering New Zealand for the past few days, and according to forecasts, its largest city, Auckland, will continue to see significant rains in the days to come. Heavy rains have caused significant damage, which has resulted in a 'flood' of insurance claims for insurance companies.
Thousands of claims have already been reported just three days into the weather event.
Suncorp Group, according to Reuters, claimed it had received almost 3,000 claims across the Vero and AA Insurance Brands, while New Zealand's Tower said it had received about 1,900 claims.
Insurance Australia Group's New Zealand divisions which have received over 5,000 claims so far in a statement said, 'the number of claims is expected to rise further over the coming days, with the event still unfolding and as customers identify damage to their property.'
Talking to state-owned television station TVNZ, New Zealand Prime Minister Chris Hipkins said that there has been significant damage across the city.