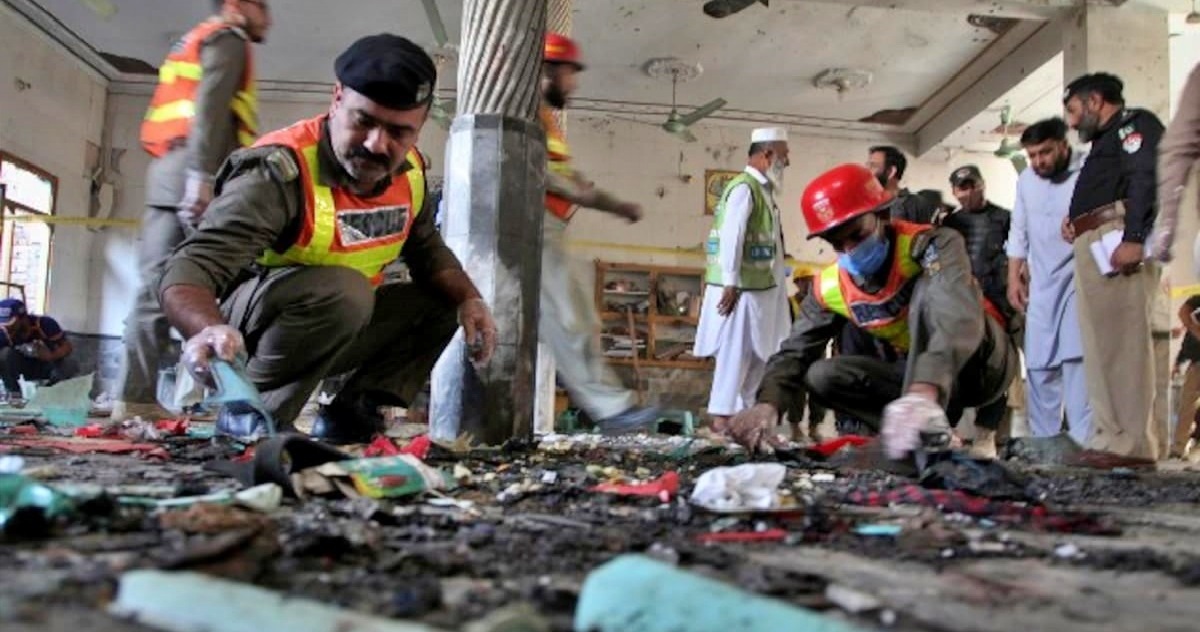 Peshawar: An explosion took place at a mosque in the northwestern city of Peshawar in Pakistan on Monday, and at least 90 people were wounded The blast took place at the mosque where a large number of people had gathered for prayer, police official Sikandar Khan said.
'A portion of the building had collapsed and several people are believed to be under it', Khan added. Mohammad Asim, a spokesman for the Lady Reading Hospital in Peshawar, said they had received 90 injured, some of them in critical condition. A photograph published in local media showed people gathered around the collapsed wall of the mosque. Security officials have said that the suicide attacker was present in the front row during the prayers when he exploded himself.
Citing hospital sources, a Geo News report said that 13 of the injured are in a critical condition. According to a spokesperson of Peshawar's Lady Reading Hospital (LRC), the injured persons are being moved to the medical facility. Dawn.com reported that the area has been completely sealed and only ambulances are being allowed to enter the locality.
Earlier on January 22, an explosion took place near a Pakistani police car within the proximity of Badaber Police Station in Peshawar, Geo News reported citing police. The police said that no casualties took place and said that the Shikhamn outpost in charge, Nasir Khan, was on patrol when an improvised explosive device (IED) exploded near his car in the area, according to a Geo News report. According to the police, the blast was carried out by a remote control device and the explosives were placed inside a paint can. After the incident, the police collected evidence from the crime scenes, as per the news report. A bomb disposal unit was also called to the site of the incident.