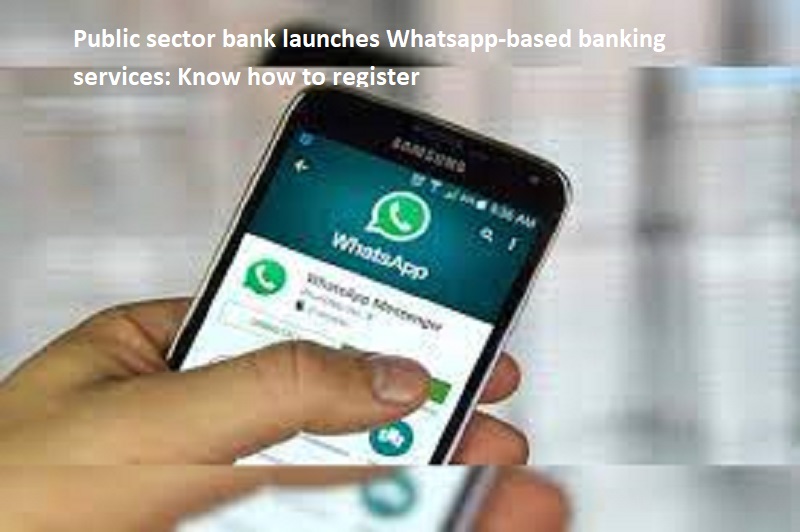 Mumbai:  Leading public sector bank in the country, Bank of Baroda (BoB) has introduced Whatsapp-based banking services to its customers. Customers can check their account balance, get a mini statement of the last 5 transactions, and Block Debit Cards using WhatsApp. WhatsApp Banking services are available on Domestic Indian mobile numbers as well as International numbers of selected countries.
Bank of Baroda WhatsApp Banking: List of Services Available
Here are some of the services that the Bank of Baroda Whatsapp Banking offers.
Check account balance.
Get mini statement of last 5 transactions.
Cheque status enquiry.
Block Debit Card.
WhatsApp Banking Registration (Bilingual) with accepting Terms and Conditions (with OTP)
Request ChequeBook .
Know your registered email ID.
Account Statement
Disabling of UPI
Account Blocking (Debit freeze)
Disabling Debit Card for Domestic Transactions (POS/ECOM/ATM)
Disabling Debit Card for International Transactions (POS/ECOM/ATM)
Tracking of Cheque Book request
WhatsApp Banking Registration/Deregistration Functionalities
Also Read: Mahzooz Draw: 3 expats wins Dh100,000 each 
Steps to register:
Step-1: Register Yourself
Save Bank's WhatsApp Business Account Number 8433 888 777 in your mobile contact list. You can also click on below link to start a conversation directly on Bank's WhatsApp Number-  Https://Wa.Me/918433888777?Text=Hi
Step-2: Start Chatting
Send a 'HI' on this number using the WhatsApp application and initiate the conversation. By starting a conversation, it will mean that you are agreeing to the terms and conditions of WhatsApp Banking.