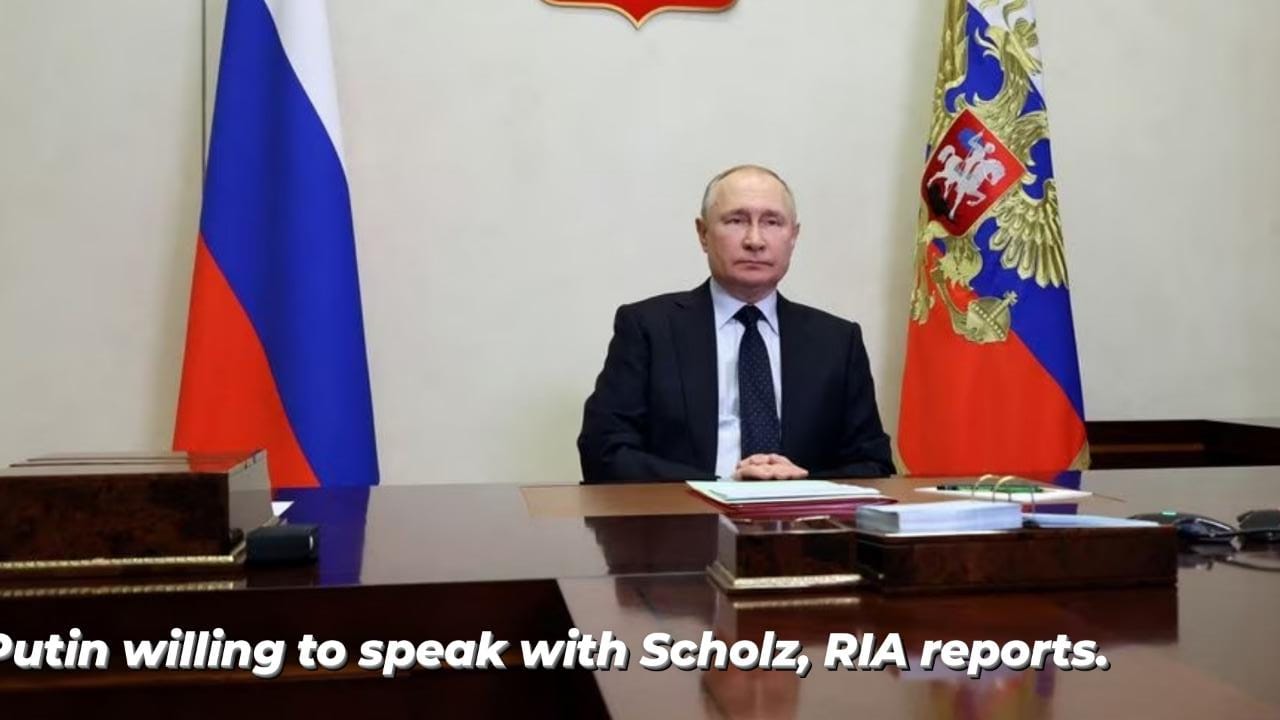 Despite not having a planned phone call with German Chancellor Olaf Scholz, Russian President Vladimir Putin is open to contacts with him, a Kremlin spokesman said on Sunday, according to the official RIA Novosti news agency.
Germany announced last week that it would send 14 of its Leopard 2 tanks to Kyiv and approve the shipments of other allied European nations' Leopard tanks. Germany had previously been the main holdout in the West when it came to providing modern battle tanks to Ukraine to aid it in fending off Russia's invasion. The announcement infuriated the Kremlin, and shortly after that, the United States promised to send M1 Abrams tanks to Kiev.
'As of right now, there are no scheduled agreed-upon meetings (with Scholz)'. Putin has been and is still open to contacts, according to Dmitry Peskov, a spokesman for the Kremlin, who was quoted by RIA Novosti.
In an interview that was published on Sunday, Scholz was quoted as saying, 'I will also speak to Putin again – because it is necessary to speak.'
Putin must withdraw his forces from Ukraine in order to put an end to this horrifying, senseless conflict, which has already claimed hundreds of thousands of lives, he continued.