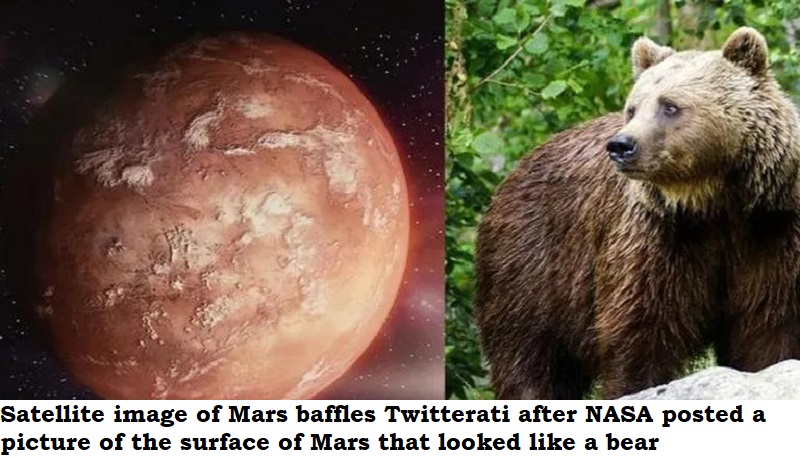 Twitter users are perplexed by a satellite photograph of Mars' surface after the National Aeronautics and Space Administration (NASA) shared a photo of a piece of Mars' surface that resembled a bear.
The image of what appears to be a bear was taken by NASA's Mars Reconnaissance Orbiter on December 12. The University of Arizona posted the picture earlier this week.
The circular fracture pattern could be the result of a deposit settling over an underground impact crater, according to the Lunar and Planetary Laboratory at the University of Arizona.
The laboratory suggested that 'maybe the snout is a volcanic or mud vent and the deposit could be lava or mud flows' while describing the bear-like appearance.
The image become a matter of discussion as a few online users called it an Angry Bird and a few others said it looked like a Doge meme of a Shiba Inu.