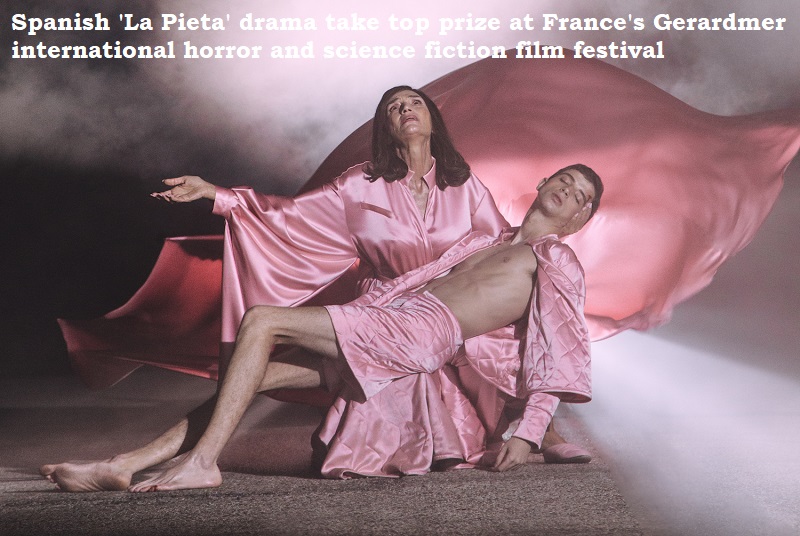 A toxic mother-son connection is the subject of Eduardo Casanova's play 'La Pieta,' which won the top prize at the Gerardmer international horror and science fiction film festival in France on Sunday.
In the 2011 movie, the mother Libertad's relationship with her son Mateo is compared to how the citizens of North Korea feel about their country.
When Mateo is told he has brain cancer, the story of the unusual duo is completely altered.
The contentious 2017 noir release 'Skins' was followed up by the pious title 'La Pieta' (piety) by 31-year-old Casanova.
Casanova received both the Grand Prize and the honour from the youth jury.
Jury prizes also went to 'Piaffe', the debut effort of Israeli director Ann Oren, and 'La Montagne' (The Mountain) by French director Thomas Salvador, who also carried off the critics' award.
To mark the 30th edition of the festival US director Chloe Okuno was awarded a special accolade for 'Watcher' about an American woman in Bucharest who suspects a stranger watching her from across her street could be a serial killer.