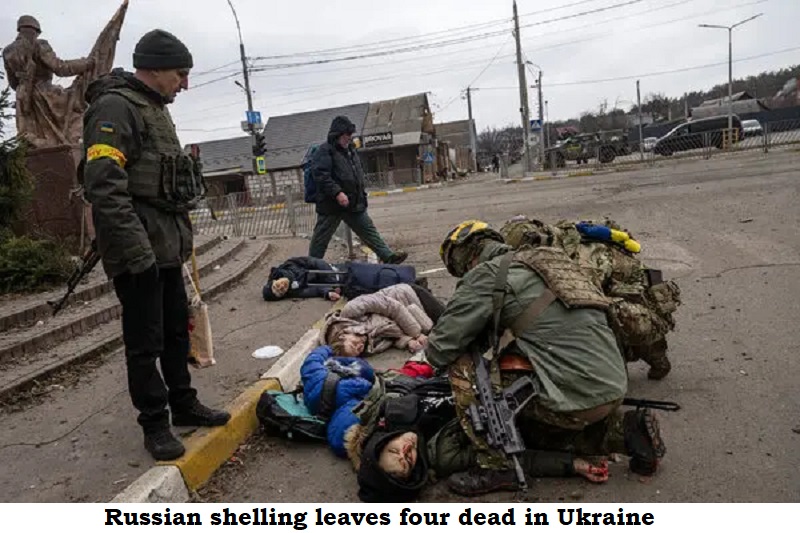 In Ukraine, four people have died as a result of the most recent Russian shelling. According to Volodymyr Zelensky, the president of Ukraine, three people were murdered by shelling on Sunday in the southern city of Kherson, and one person was also killed by another strike, according to the regional governor of Kharkiv.
Zelensky declared, 'Today, the Russian army has been pounding Kherson atrociously all day,' in his usual evening address.
He stated that 'two ladies, nurses, were wounded at the hospital' as a result of the shelling that hit a hospital in Kharkiv. Two males and one women are among the dead, according to the regional administration.
'As of present, there are reports of six wounded and three dead,' he continued.
Kharkiv regional administration as per Reuters in a post on the app Telegram wrote that the 'enemy shelling' resulted in the damage of a number of civil infrastructure objects including 'the Kherson Regional Clinical Hospital, a school, a bus station, a post office, a bank, and residential buildings.'