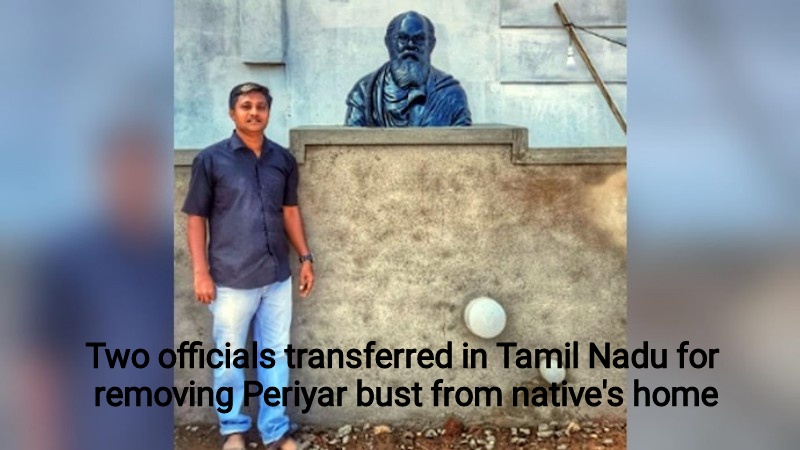 After removing a Periyar bust from a man's home in Karaikudi, Tamil Nadu, two government employees were demoted. Ilangovan, a resident of Karaikudi's Kottaiyur area, built a house and erected a Periyar bust, naming it 'Thamizh Illam.'
He had planned a ceremony for Sunday and invited members of the fervent Periyarist Dravidar Viduthalai Kazhagam. But on Saturday, officials went to Ilangovan's new home and demanded that the Periyar bust that was affixed to the compound wall be taken down.
They stated that it was illegal to erect a statue without first receiving permission from the authorities.
Ilangovan argued that the bust was placed on land that belonged to him. Officials, however, rejected his reasoning and took down Periyar's bust. Ilangovan also claimed that officials behaved in this manner in order to placate local BJP leader H Raja.
Meanwhile, DMK MLA TRB Raja tweeted that two officials have been moved after they caused a stir by failing to understand the legal procedures that must be followed for the installation of a Periyar bust.