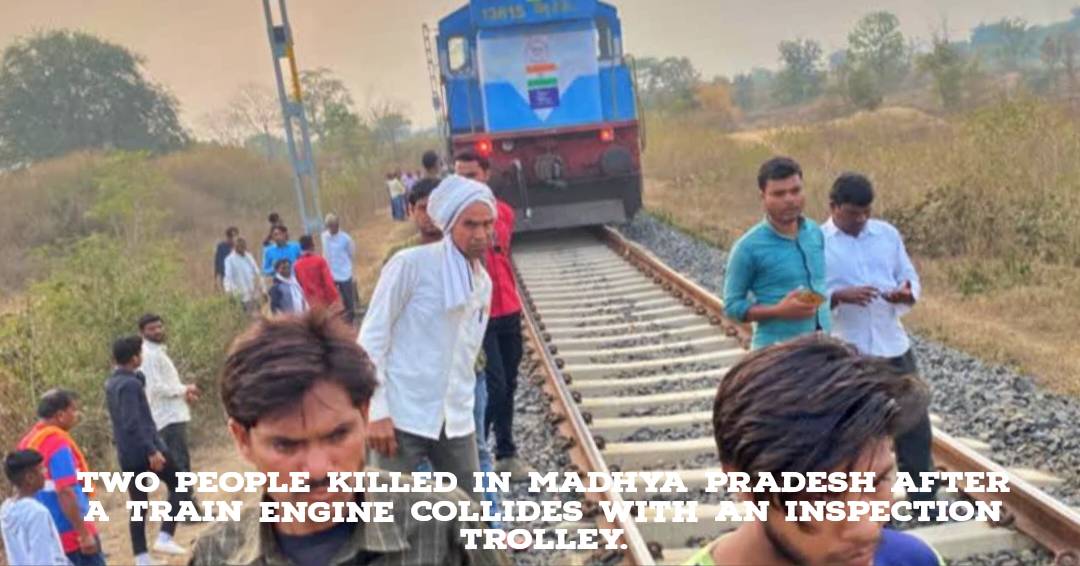 In the Seoni area of Madhya Pradesh on Monday night, a train engine and an inspection trolley collided, killing two railway workers, says police.
Around 4.45 pm, the accident took place close to the Bhoma railway station, around 15 kilometres from the district headquarters, according to Monish Singh, in-charge of the Kanhiwada police station.
He claimed that when they collided, the train engine was travelling from Nainpur to Seoni and the inspection trolley was travelling from Seoni to Bhoma.
The accident occurred when the passengers on the trolley were unable to see the engine because of a turn.
He claimed that of the five people in the trolley, three were able to jump out while the other two perished in the collision.
According to the official, two other people only had minor injuries, while one person was critically hurt.
Ramsajun Yadav was a senior section engineer with South East Central Railway (SECR), according to Sub-Divisional Officer of Police (SDOP) Bhagat Singh Gotharia, and Lallan Yadav was a trackman.