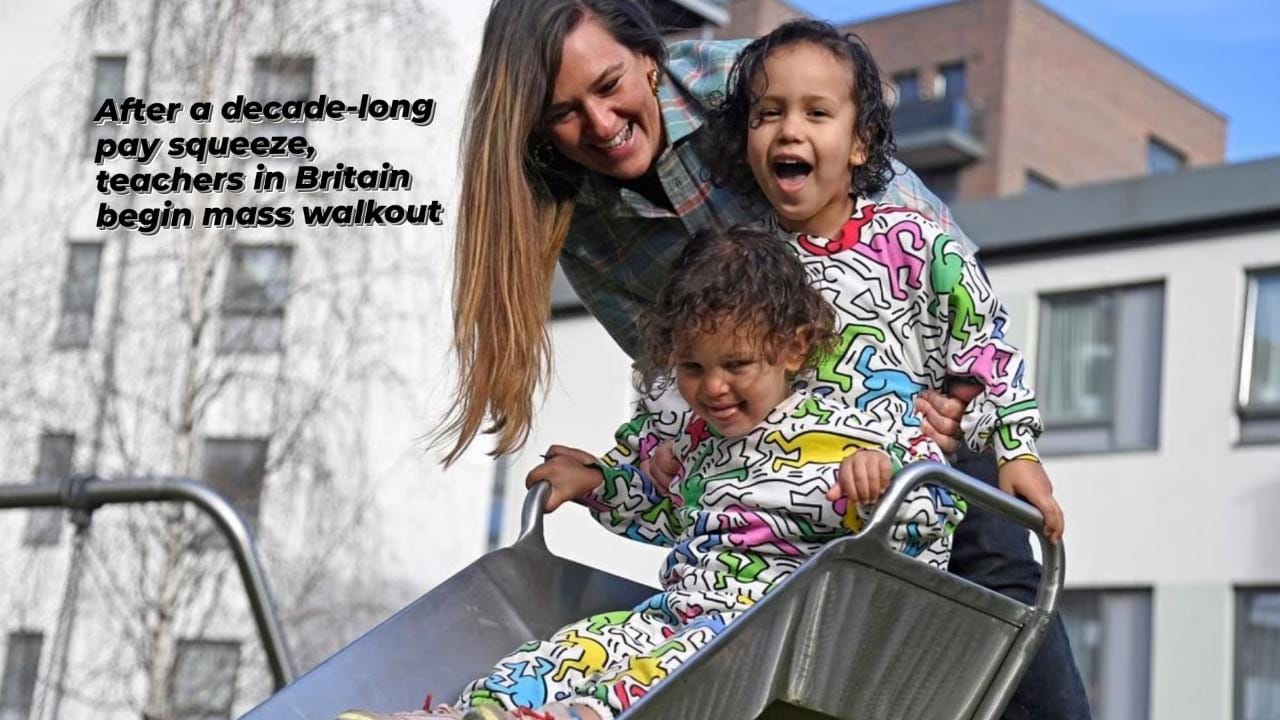 Lucy Preston, a teacher in London, will miss her son's fourth birthday on Thursday because she needs to work a second job as a private tutor in the evening to support her family and pay her mortgage.
The single mother of two will join more than 120,000 other teachers on the picket line a day earlier in the hopes of obtaining a pay increase that will help her tight household budget.
On Wednesday, teachers in England and Wales will go on strike as a result of a decade of low pay in a state-funded education system that has caused many to quit their jobs or take on additional work.
Missing her son's birthday, according to 38-year-old Preston, is 'completely heartbreaking for me.' She looks after her children on the other two days of the week while working three days a week as an English teacher because she cannot afford childcare every day.