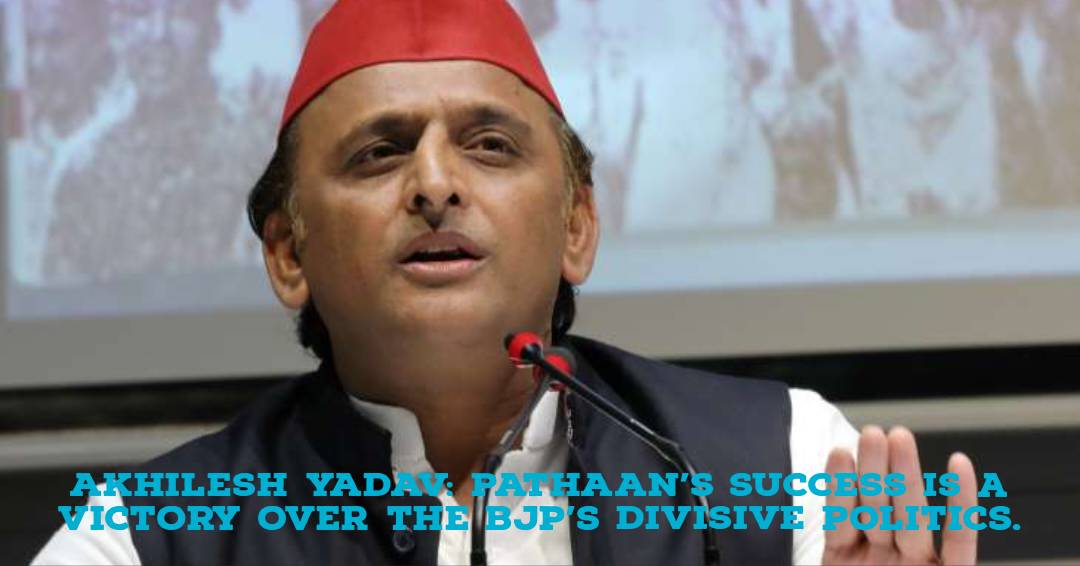 Akhilesh Yadav, the leader of the Samajwadi Party, described the success of the movie Pathaan on Tuesday as a triumph of optimism and a fitting rebuttal to the BJP's divisive tactics.
'Pathan being a superhit is a victory of good thinking in the country and the world, and it is an appropriate reply to the negative politics of the BJP,' Akhilesh Yadav wrote in a tweet in Hindi. A number of Hindu rights activists had demanded a boycott of the movie, which has subsequently opened to record-breaking box office success.
Mobs tore up the movie's posters and vandalised movie theatres across states before and after it was released.
Due to Deepika Padukone's clothing, namely the cut and colour, in one of the song's, a boycott request was launched and trended on Twitter.
Since its January 25 release, the spy thriller has broken numerous box office records and amassed a worldwide total of more than 500 crore.