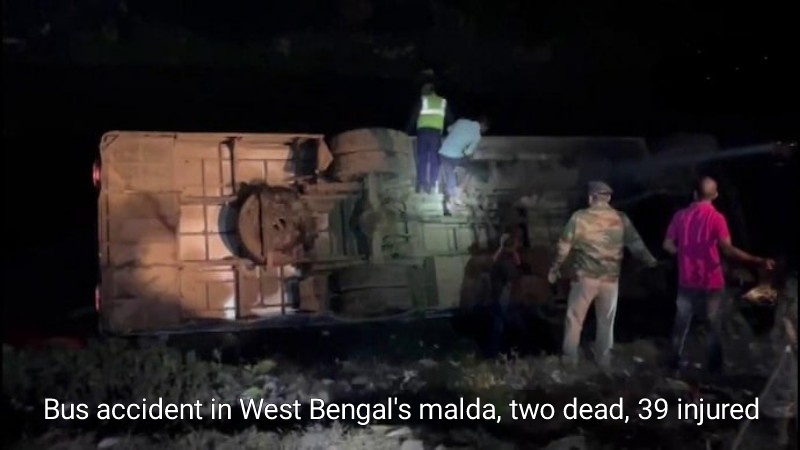 On Monday, an accident involving the bus they were riding in Malda, West Bengal, left at least two people dead and 39 others injured.
On National Highway (NH) 34 in the Pandua region of Malda, an accident occurred. While several others were injured and are currently receiving treatment, two people died instantly.
According to reports, passengers on the bus from Farakka to Raiganj were going to an event where West Bengal Chief Minister Mamata Banerjee would be speaking.
After visiting the injured in the hospital, State Minister and Mayor of Kolkata Firhad Hakim suggested that the bus driver's negligence may have caused the accident, according to ANI.