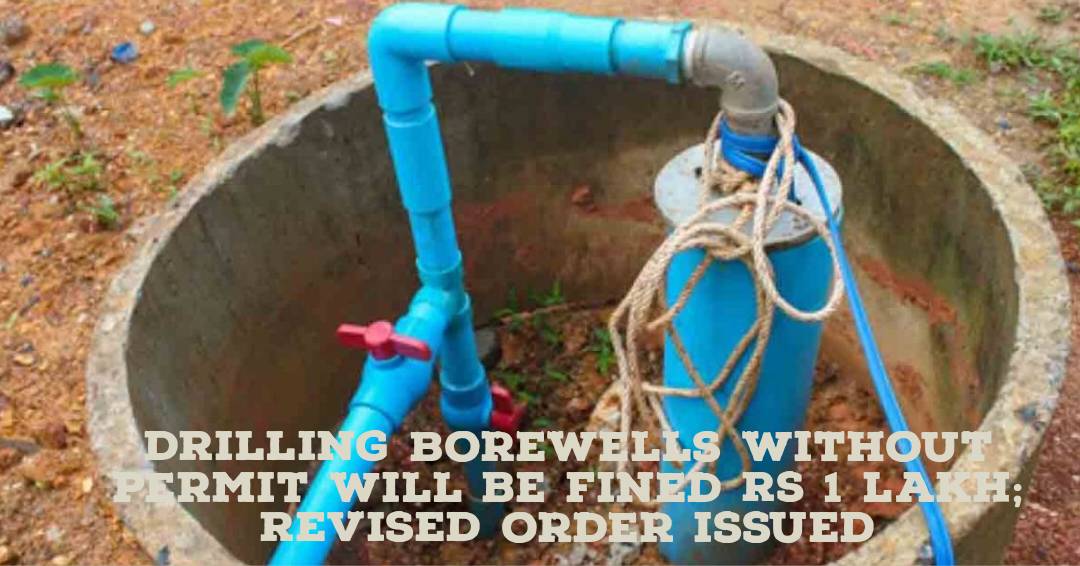 For drilling wells without registering and obtaining a permit, borewell drilling companies will now risk serious punishment, including a sizable fee. Although a directive in this respect was issued earlier, in 2014, it was later halted due to ambiguity. This particular order has now been altered.
Borewells that are illegally dug (in violation of the rules) will be fined Rs. 1 lakh, while unregistered wells will be fined Rs. 25,000.
The penalty may be imposed at the discretion of the Executive Engineer, Groundwater Department.
How to register
The agencies must pay a one-time registration fee of Rs 60,000. The agent must register with the Groundwater Department's 'Neerarivu' mobile app after the agency receives the registration certificate. Each borewell's specifics must be uploaded to this application.
Beginning in 2014, registration for borewell agencies became necessary. The order could not be executed until 2017 due to a court case. There were questions about how to impose the fine as well. This resulted in the suspension of the earlier order and the issuance of a new one that clarified these clauses.
Borewell survey continues
The Kudumbasree is conducting the survey to gather information about the State's borewells and the water supply.
39 blocks of data are uploaded via the 'Neerarivu' app during the first phase. For this study, the Groundwater Department has set out Rs 6 crore. 7 lakh wells' worth of information have been gathered thus far. For gathering and submitting the information for one well, Rs 32.50 is provided. If the well is located in a hilly area, it costs Rs 52.50.