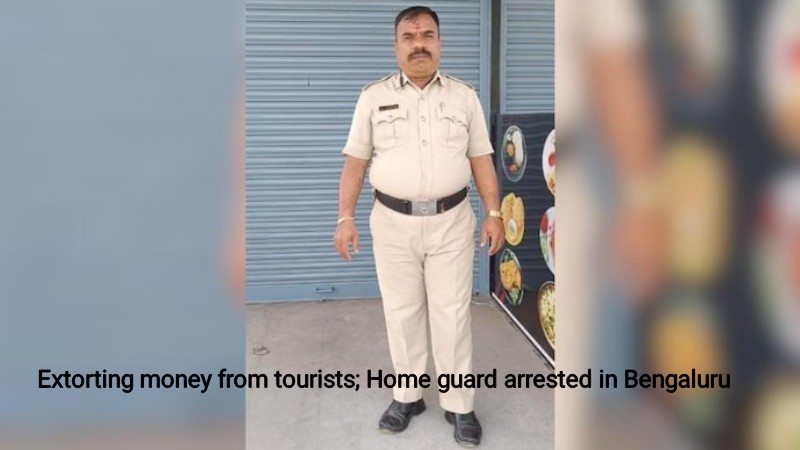 The Bruhat Bengaluru Mahanagara Palike (BBMP) employed a home guard who was arrested on Tuesday for allegedly extorting money from a woman tourist. Manjunath Reddy, the guard who was arrested, is accused of fining the woman tourist Rs 1,000 for 'sitting without permission' at Kundanahalli Lake in Bengaluru.
After the woman, Arsha Latif, described the incident in a now-deleted post on Twitter on Monday, the case came to light. According to her, Manjunath Reddy started 'harassing' her and her male friend while they were sitting by Kundanahalli Lake when he took a picture of them and claimed they were not allowed to be there.
The woman alleged Manjunath Reddy began questioning the two of them about their activities at the lake. He then 'insinuated that he will take us to the police station and his senior will deal with us, but it's best to settle the matter here because he speaks a little Hindi but his senior only speaks Kannada.'
He demanded Rs 1,000 from the woman and her friend as a fine before letting them go.
In a follow-up tweet, the woman claimed Bengaluru Police had told her that Manjunath Reddy had been arrested and was using his position as a police officer to demand money.