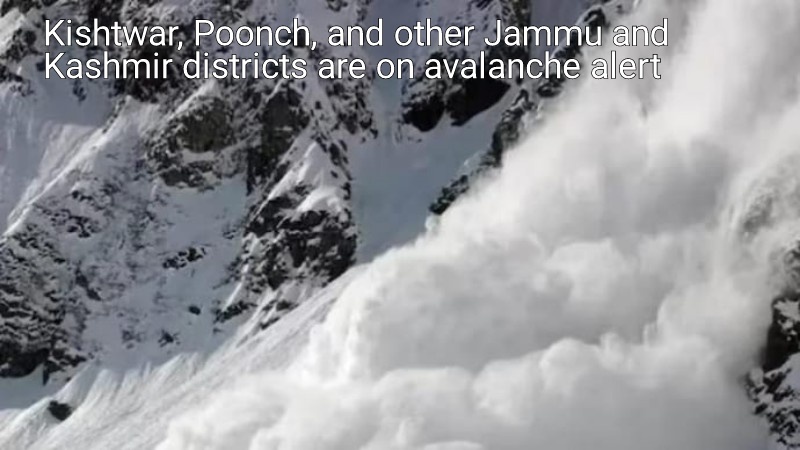 The Jammu Kashmir Disaster Management Authority (JKDMA) has forecast an avalanche with a high level of danger for January 30.
Over the course of the next 24 hours, the Bandipore, Ganderbal, Kupwara, Kulgam, and Ramban districts of Jammu and Kashmir are likely to experience medium to dangerous level avalanches above 1500 to 2500 metres.
'People living in these areas are advised to take precautions and avoid venturing in the avalanche prone areas,' said teh JKDMA.
Last week, a huge avalanche struck Kishtwar in Jammu and Kashmir. A river close to a hamlet in the Mechali Belt received the snow as it fell into it.
A second avalanche struck the Gurez sector of the district on January 14. Two avalanches struck the Sarbal region of Sonamarg in Ganderbal, central Kashmir, at the same time. None of these avalanches were said to have resulted in any deaths.
On January 12, a second avalanche struck Sarbal, killing two workers for a construction company.