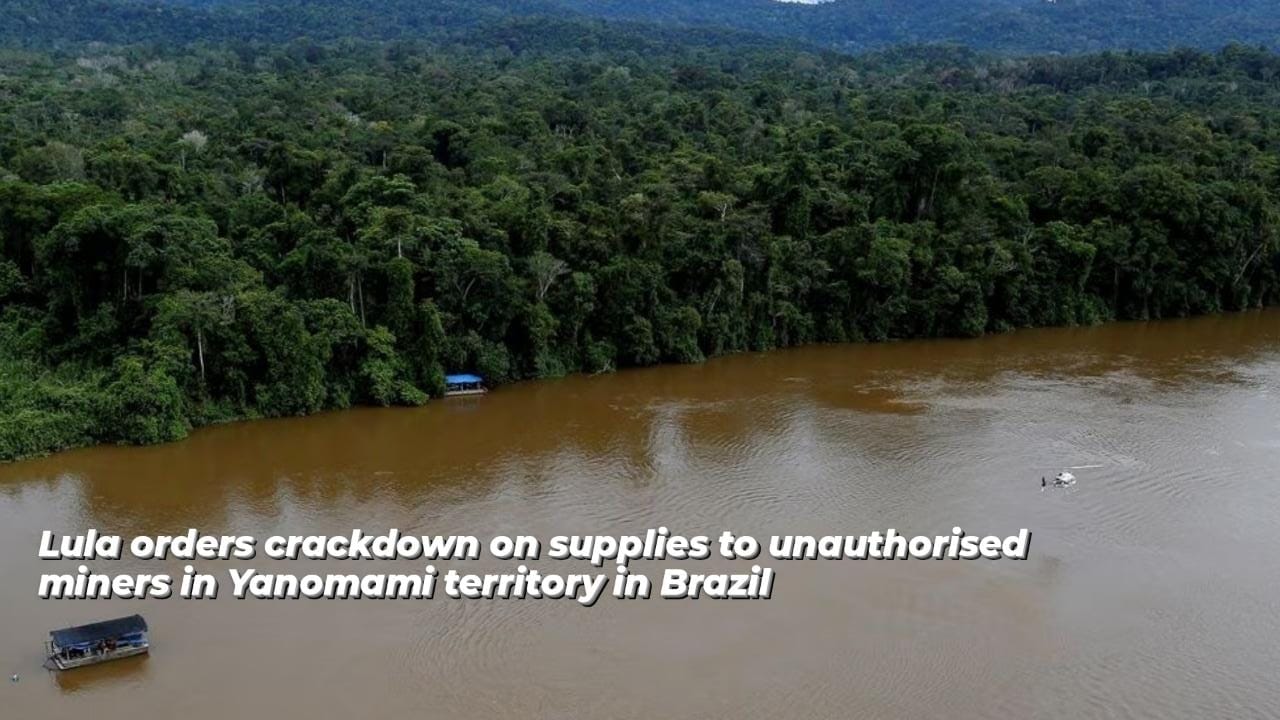 In an effort to drive out the wildcat miners who have created a humanitarian crisis among the local indigenous population, Brazil's president announced on Monday that he would crack down on the transportation of supplies to illegal gold miners in the Yanomami reservation in northern Brazil.
President Luiz Inacio Lula da Silva ordered several initiatives to combat illegal mining and other criminal activity in the area after meeting with ministers, the government said in a statement.
This, it claimed, included directing the administration to prohibit flights and river transport from delivering supplies to the wildcat miners.
Additionally, it stated that the actions were taken to stop illegal activity, the spread of diseases, and people who were not authorised by the authorities from entering the region.
The Yanomami people, who reside on Brazil's largest indigenous reservation close to the Venezuelan border, depend on the rivers and fish they catch for food and water. The contamination of these resources by about 20,000 wildcat gold miners is causing malnutrition and disease.