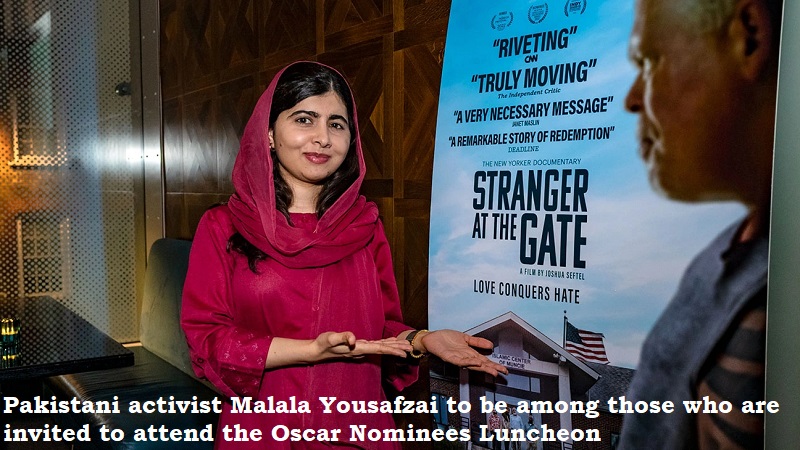 According to The Hollywood Reporter, Malala Yousafzai, a Pakistani activist and the youngest recipient of the Nobel Peace Prize, will be among those invited to the Oscar Nominees Luncheon. The gathering, which takes place before the main Academy Awards ceremony, is scheduled on February 13.
She will attend the event since she worked as an executive producer on the short documentary 'Stranger at the Gate' by Joshua Seftel, which has been nominated for an Academy Award for Best Documentary Short Film.
A former US Marine from Indiana, US, who served in Iraq and Afghanistan, is the subject of the 29-minute film. On his return to America, he develops PTSD and transforms into an Islamophobe. He orchestrates an attack on a local mosque but has a change of heart when he intermingles with the community and is welcomed.
Malala Yousafzai earned the admiration of the world when as a 17-year-old female education activist she was shot in the head by a terrorist from Tehreek-e-Taliban-e-Pakistan (or Pakistani Taliban) in the Swat District of Pakistan.
She was rushed to a hospital and later was flown to Birmingham, England for treatment at the Queen Elizabeth Hospital. She recieved an outpouring of support from around the world and survived.
Post the assassination attempt, the Pakistani Taliban was condemned by 50 Muslim clerics in a fatwa, world governments, feminist activists, and human rights organisations.