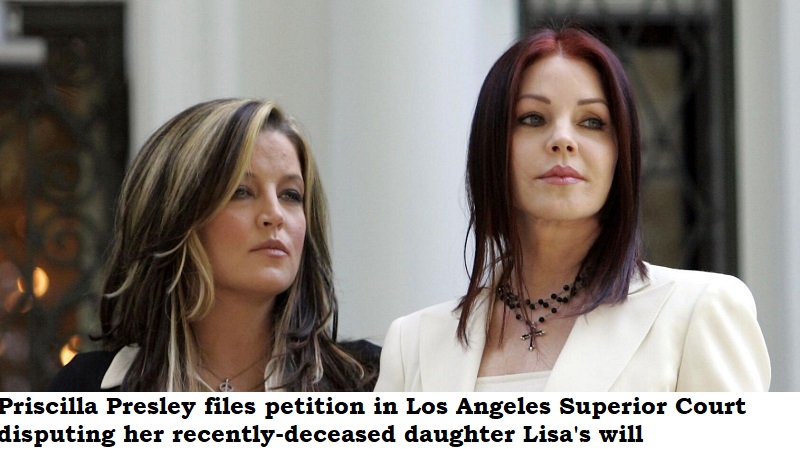 The late music icon Elvis Presley's ex-wife, Priscilla Presley, has challenged her recently deceased daughter Lisa Marie Presley's will in Los Angeles Superior Court. She objects to the 'authenticity and legitimacy' of a particular 2016 addendum to the will, according to The Hollywood Reporter.
The aforementioned change substituted Lisa's daughter and actress Riley Keough and son Benjamin Keough as co-trustees with Priscilla and a former company manager Barry Siegel (now deceased). Elvis' lone kid, Lisa, passed away on January 12 after a cardiac arrest.
When medical personnel arrived, they performed CPR on her before rushing her to the hospital. But she did not live and passed away at the age of 54.
The filing cites cases in which similar changes to trust were found invalid after it was found that the trustees were not notified of them. 'The foregoing method shall be the exclusive method by which this trust may be revoked or amended, or any amendment cancelled,' says the petition.
The petition cites cases of invalid trust changes and points out inconsistencies in the document, including a misspelling of Priscilla's name and an 'inconsistent' signature from Lisa Marie.
The petition states Riley Keough is to become co-trustee with Priscilla, as Siegel will soon resign, while Priscilla has not resigned and plans to remain a trustee.