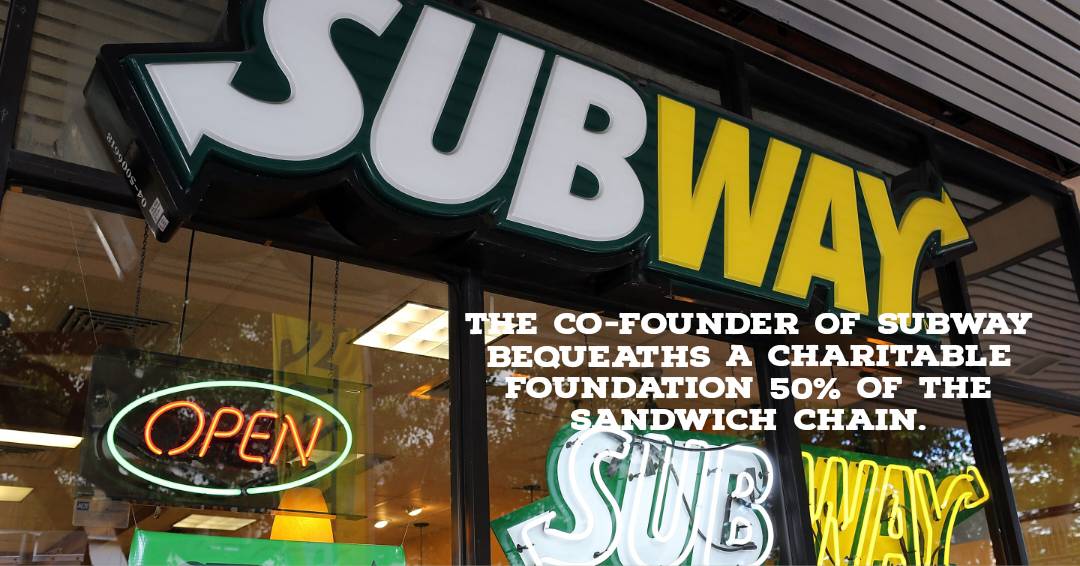 Forbes reported that, co-founder of Subway Peter Buck specified in his will that 50% of the sandwich chain be given to a nonprofit organisation he and his wife founded in 1999. He passed away in late 2021. The gift might be worth $5 billion or even more. The Wall Street Journal reported that the sandwich tycoon might get more than $10 billion when sold.
Carrie Schindele, executive director of the Peter and Carmen Lucia Buck Foundation said that, 'this gift will allow the Foundation to greatly expand its philanthropic endeavours and impact many more lives, especially our work to create educational opportunities for all students, work Dr. Buck cared so deeply about.'
His desire to donate his part of Subway to the charity more than ten years ago is also mentioned in the official statement.
Forbes estimates that if Subway is sold, Buck's pledge will be valued at $5 billion, making it one of the largest gifts made to a charity in a single year.