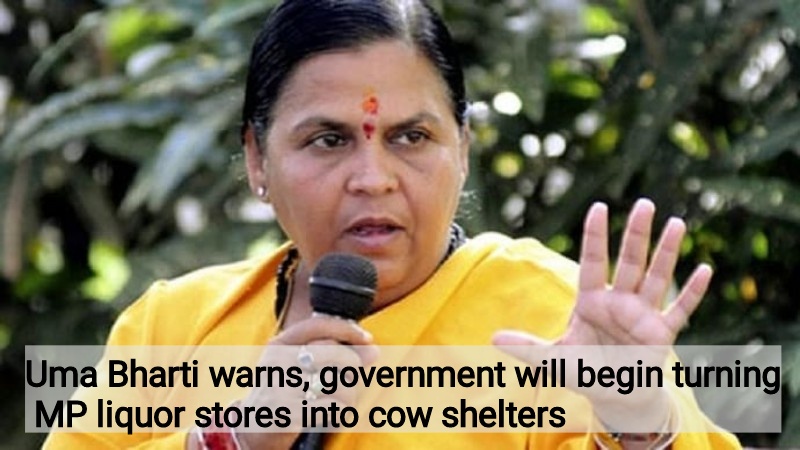 Veteran BJP member Uma Bharti pushed for the conversion of liquor stores in Madhya Pradesh into cow shelters on Tuesday.
Additionally, she attempted to draw a connection between alcohol use and the rise in crimes against women.
The former chief minister of Madhya Pradesh arrived at a temple close to a liquor store on Saturday afternoon and declared she would remain there until January 31 while she awaited the release of a new government policy on liquor.
In order to support her demand for a controlled alcohol policy in the state, Bharti announced the launch of the 'Madhushala Me Gaushala' (cow shelters in place of liquor outlets) programme at the end of her four-day stay at a temple in Bhopal.
Speaking to the media, the longtime BJP member asserted that a liquor store close to the well-known Ram Raja Sarkar temple at Orchha in the Niwari district, about 350 kilometres from Bhopal, was illegal.
'Without waiting for the liquor policy, I will start converting liquor shops, which are being run in contravention of rules, into cow shelters,' she said.
Bharti claimed that she had instructed individuals to set up 11 cows outside the 'illegal' liquor store in Orchha.
The former Union minister declared, 'Will see who dares to stop me… will feed these cows and arrange for water for them at the liquor store.'