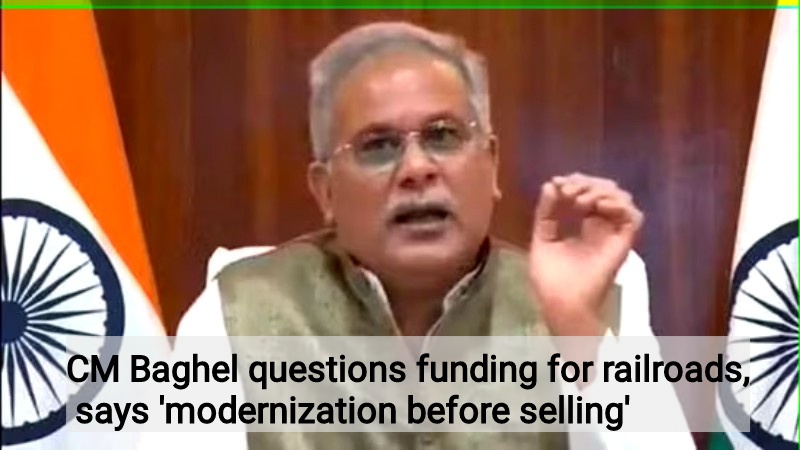 Bhupesh Baghel, the chief minister of Chhattisgarh, questioned the budgetary allocation to the railways and inquired as to whether the money would be used for modernization before being sold to public companies.
'Around ?2,35,000 crore have been alloted to Railways. Is this for the employees or for new recruitments or is it just for the modernisation of Railways before selling it to private companies,' Baghel was quoted as saying by news agency ANI.
The 2023 Union budget, according to the chief minister of Chhattisgarh, has no benefits for youth, farmers, women, tribals, or scheduled castes and is a 'nirmam' budget. 'It was created exclusively with the upcoming elections in mind. Chhattisgarh is not included in the budget,' he added.
CM Baghel echoed the demands made by the people of Chhattisgarh prior to the presentation of the budget by Union finance minister Nirmala Sitharaman. In addition to calling for the earliest possible release of the state's GST and central excise dues, he claimed that residents of Jagdalpur and Surguja have demanded new trains.
'Earlier, there used to be a separate Railway Budget. But now, such announcements are not made separately. We also demand that our share of GST and central excise dues be released at the earliest,' he said earlier.
The Finance Minister made the largest-ever announcement, allocating roughly 2.4 lakh crore to the Indian Railways for use in electrification, station amenities, and rail tracks, among other things. In her speech, FM Sitharaman stated that 'the Indian Railways capital outlay has been set at 2.40 lakh crore, highest ever; 9x of what was in 2013.'