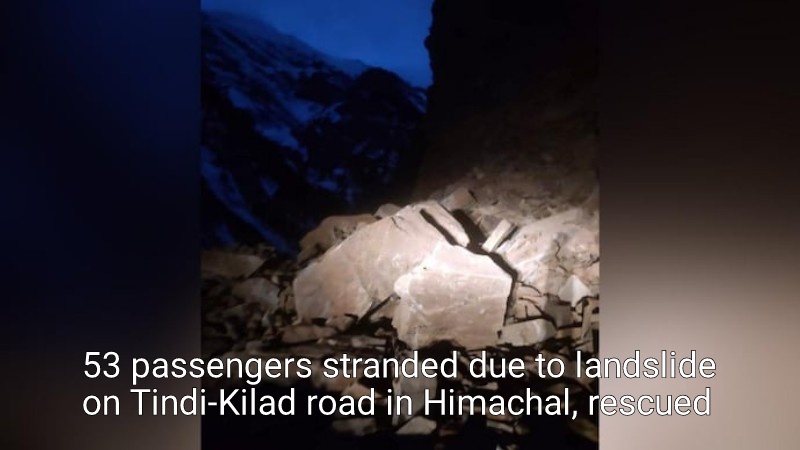 In the late afternoon hours of Thursday in Himachal's Lahual and Spit district, 53 stranded passengers were rescued by police after their vehicles became stuck due to a landslide on the Tindi-Kilad road.
A sudden landslide in the early hours of Friday blocked traffic along the Tindi-Kilad road in the Udaipur subdivision of Himachal's Lahaul and Spiti. One of Himachal's tribal districts serves as the setting.
Police officers arrived at the scene and saved 53 passengers who were trapped on the road after learning about the standard passengers. Late on Thursday night, the information was delivered to the Tindi police station.
According to the information, a landslide on the Tindi-Kalad road had trapped 53 passengers in six vehicles on State Road 26.
Following that, a rescue crew was sent to Tindi from the district border police post. With the aid of the locals, the police freed all the trapped passengers and transported them to Tindi.