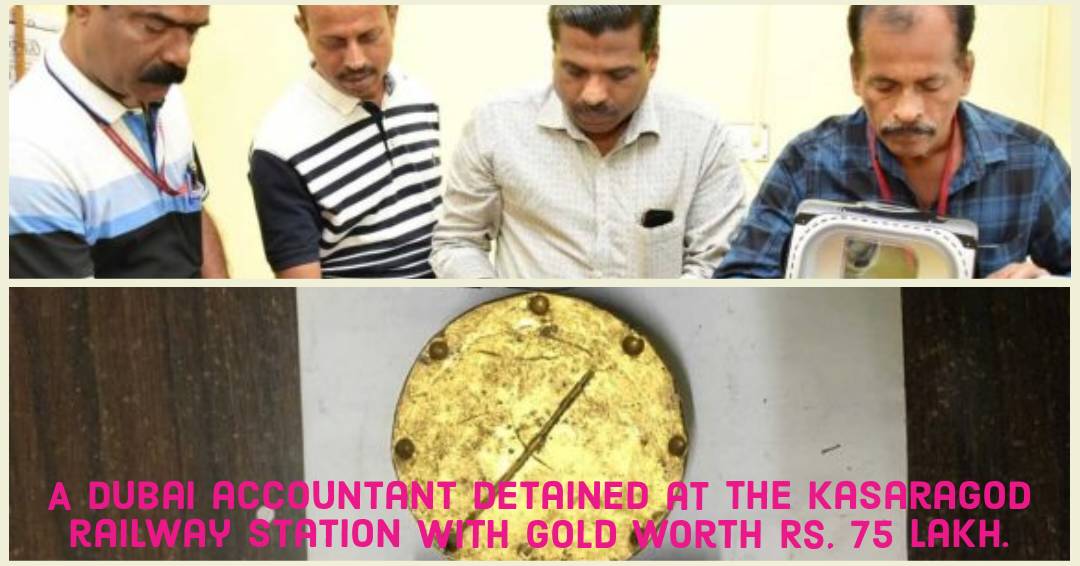 A guy was detained by Kasaragod Customs agents on Friday with allegedly Rs 75 lakh worth of gold that he was attempting to smuggle into India from Dubai.
Mohammed Fahiz P M (33), a resident of Citizen Nagar in Kasaragod's Chengala grama panchayat, has been identified as the individual who was detained.
According to P P Rajeev, the Customs supervisor at Kasaragod, 'He works as an accountant in a construction company in Dubai and is returning home for vacation after a year.'
As a carrier, Fahiz was in action. The officer claimed that his handlers provided him Rs 35,000 and granted him a free flight.
On Thursday, Fahiz touched down at Kannur International Airport. He was able to elude the airport security checks and staff.
He took a train from Kannur to Kasaragod, where the customs agents were waiting for him when he arrived. Rajeev added, 'We have concrete information that Fahiz was bringing in gold illegally.'
Rajeev further said, 'the gold was cleverly hidden in a metallic container that served as the basis for the spinning armature of an electric bread machine. 1.3kg of gold were present.'
Kasaragod Customs has confiscated 32kg of illegal gold worth Rs 18 crore during the last two years, the department informs.