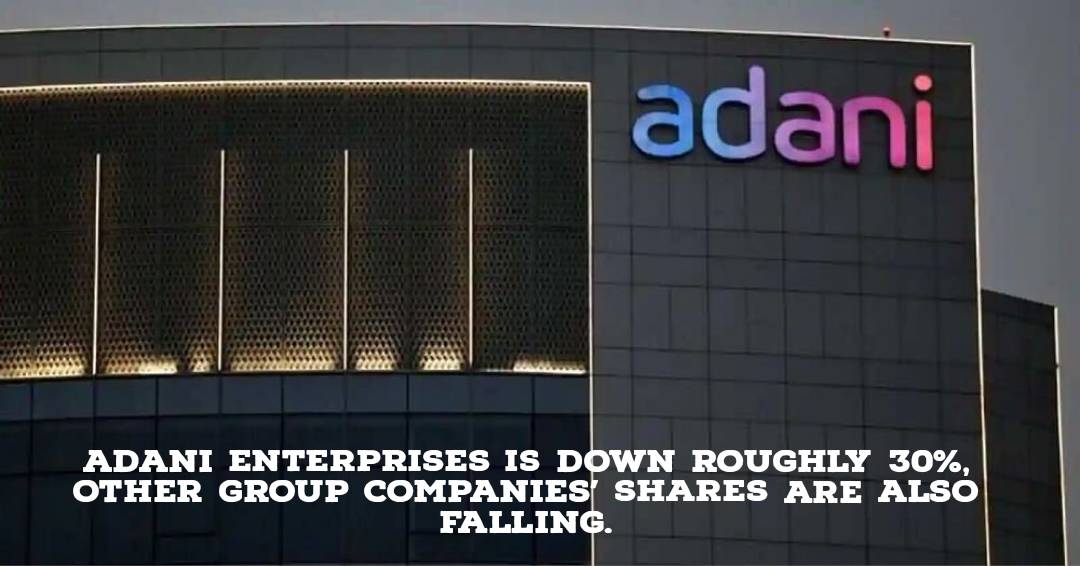 Adani Enterprises, the flagship company of billionaire Gautam Adani, saw a 30% decline in share price on Friday, bringing the company's market losses to $115 billion. The market value of the seven publicly traded Adani Group firms is now $102 billion, down from $217 billion prior to the Hindenburg Research study.
Since US short-seller Hindenburg published a report accusing the Adani Group of stock manipulation, unlawful use of tax havens, and money laundering, investors have sold their holdings in the seven of the company's listed companies. Hindenburg has also expressed worry over the organization's growing debt.
Adani Enterprises' stock price fell 30% in Friday's trading, reaching a low not seen since April 2021, bringing the company's overall losses since last week to around $33 billion. Reuters noted that the stock had fallen 68% since the release of the Hindenburg study.
Adani Transmission and Adani Green Energy both had declines of 10%, while Adani Ports and Special Economic Zone Ltd fell by 6%. Adani Total Gas dropped by 5%.
In a statement released on Thursday, Adani, who had previously held the title of Asia's richest man, stated that the interests of investors came first and cancelled a transaction for Rs 20,000 crore to sell fresh shares in his main company, Adani Enterprises, just 24 hours after it had been signed.
The Adani Group's market valuation has lost $100 billion since last week, prompting the Reserve Bank of India to ask local banks for information regarding their exposure to the company.
Reuters reported that, market watchdog Securities and Exchange Board of India (Sebi) is also investigating the stock price declines and any potential violations in the failed share sale.
Adani Group has criticised the Hindenburg study in a number of statements, calling it 'baseless' and 'malicious.' However, in response, Hindenburg stated that 'Fraud cannot be camouflaged by nationalism or a bloated answer that ignores every significant claim we brought.'